Creating Drama at Home by Combining Motorised Blinds and Sheer Curtains
Before undertaking a complete custom home build in Kew, one of Melbourne's most prestigious and oldest suburbs, the owners of this contemporary home came to SOM Blinds looking for window furnishing solutions that would add both the 'wow' factor as well as provide function for their new home.
The owners of this Kew project were looking for the best way to manage the huge amount of glazing in their large format windows. As well as controlling light and heat, they also needed to address internal noise and provide privacy from the street and adjoining neighbours.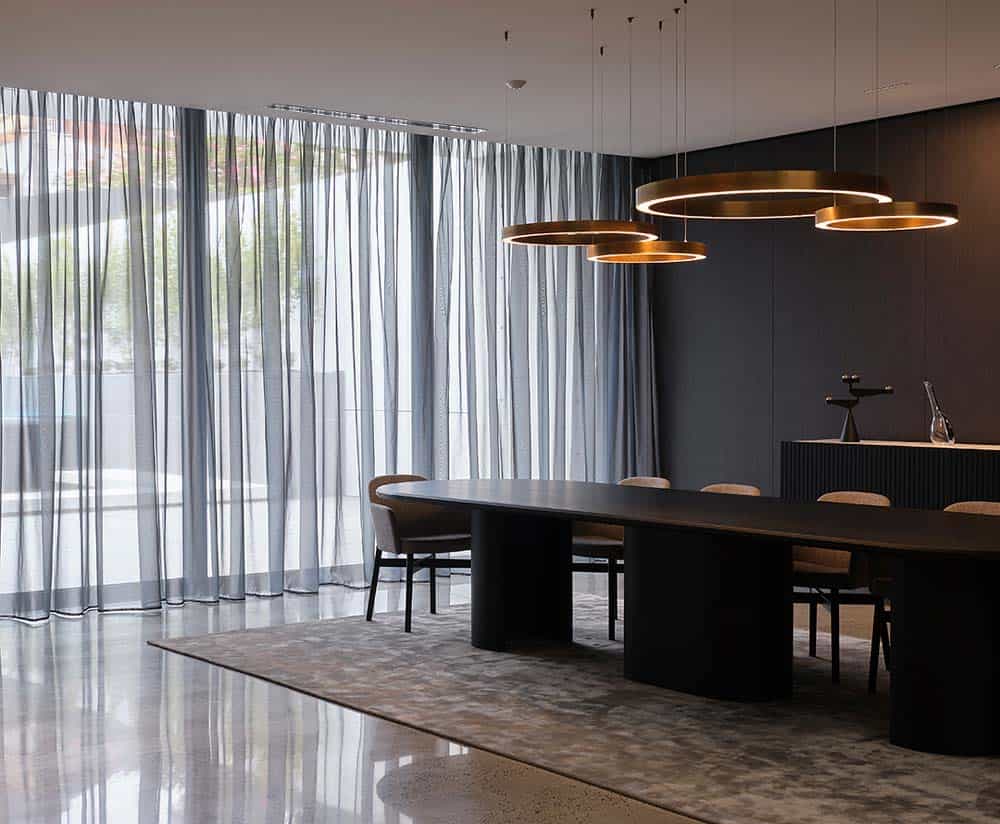 NEW CUSTOM HOME BUILD IN KEW
Create drama while addressing privacy, light, noise and heat
Achieved by combining motorised blinds and sheer curtains and installing external venetians in their Kew property.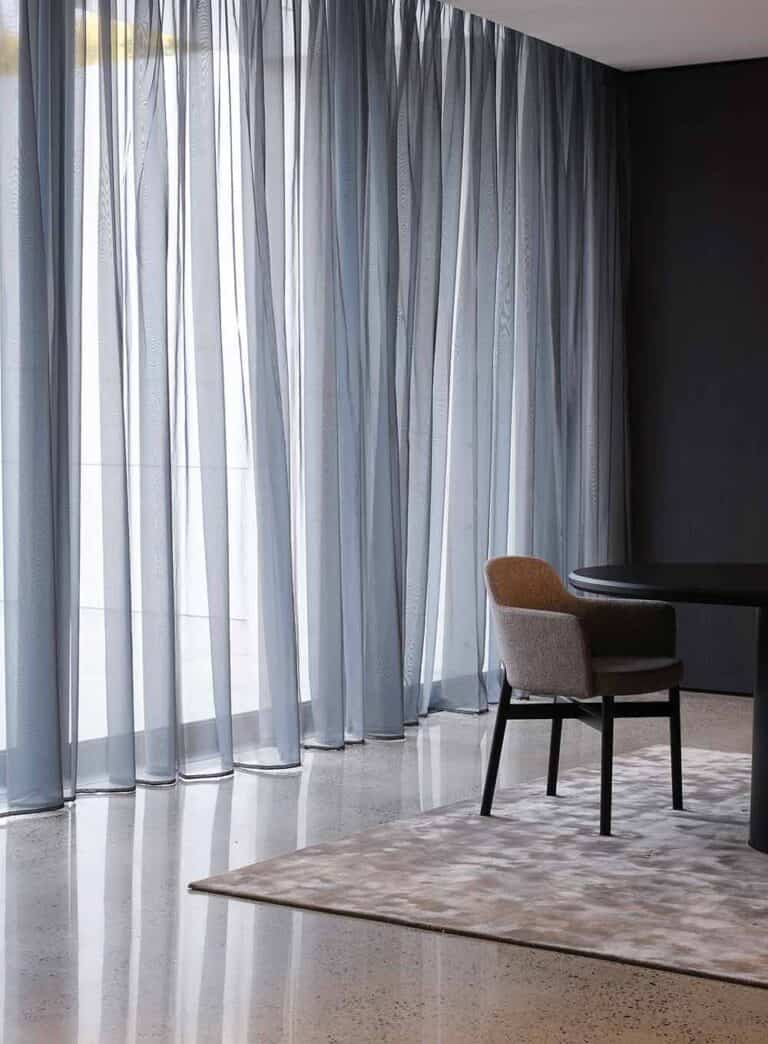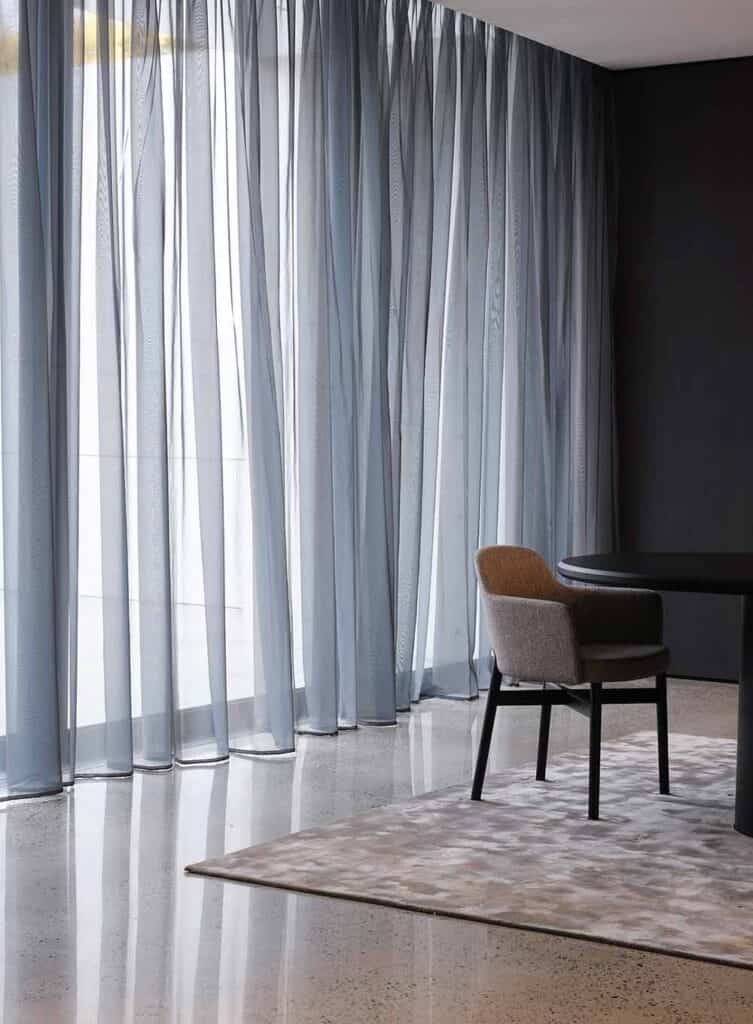 Combining motorised blinds and sheer curtains with automated motorised external venetians in the Kew project creates an amazing sense of drama as well as improving the comfort of the home. This property is the perfect example of how our SOM Blinds team can design with both function and style in mind when it comes to window furnishings.
With so many hard surfaces, the motorised roller blinds and drapery is needed to help buffer sound as well as add warmth and style to the home. Concealing the blind and curtain hardware into customised recessed pelmets helps to create a dramatic atmosphere throughout the internal spaces as well as increase the energy efficiency of the home.
Our SOM Blinds window furnishings work perfectly with the stunning lighting, bold architecture, furniture, landscaping and home automation selected by our clients for this Kew project. The owners of this stunning home have definitely achieved the dramatic vision they were looking for!
Planning is essential if you want to achieve results like this. Only when design and construction teams work together closely from the beginning, can this be achieved.
IMPROVING PRIVACY & LIGHT CONTROL
To address the challenges created by the stunning long bank of north facing windows, automated external venetians were the ideal solution. By using motorised external venetians in their Kew home, the owners are able to manage privacy, heat and light effectively while at the same time providing a striking feature whether viewed internally or externally.
Motorised external venetians in this Kew project provide the owners with the ability to control the amount of privacy they need from neighbours to the north while at the same time allowing them to control the amount of light they want to flood into their expansive living spaces.
Installing external venetian blinds is one of the most effective ways to minimise heat gain during the hot summer months while at the same time allowing the owners to control the amount of privacy and light control they need by tilting the blades using their home automation system or remote controls.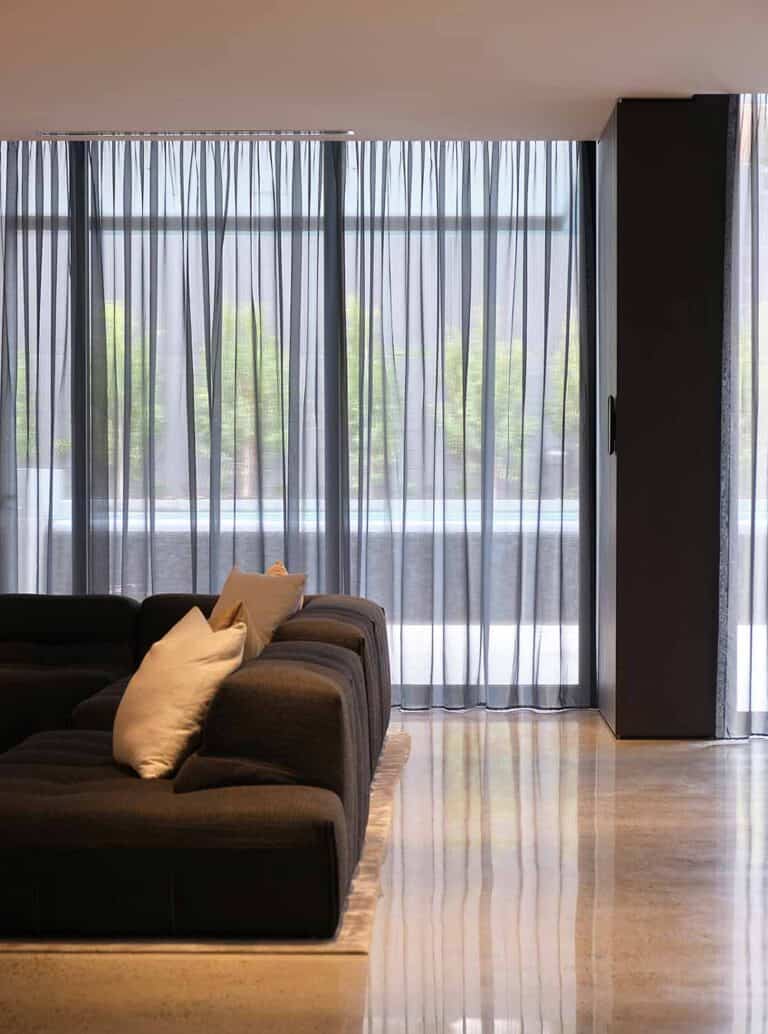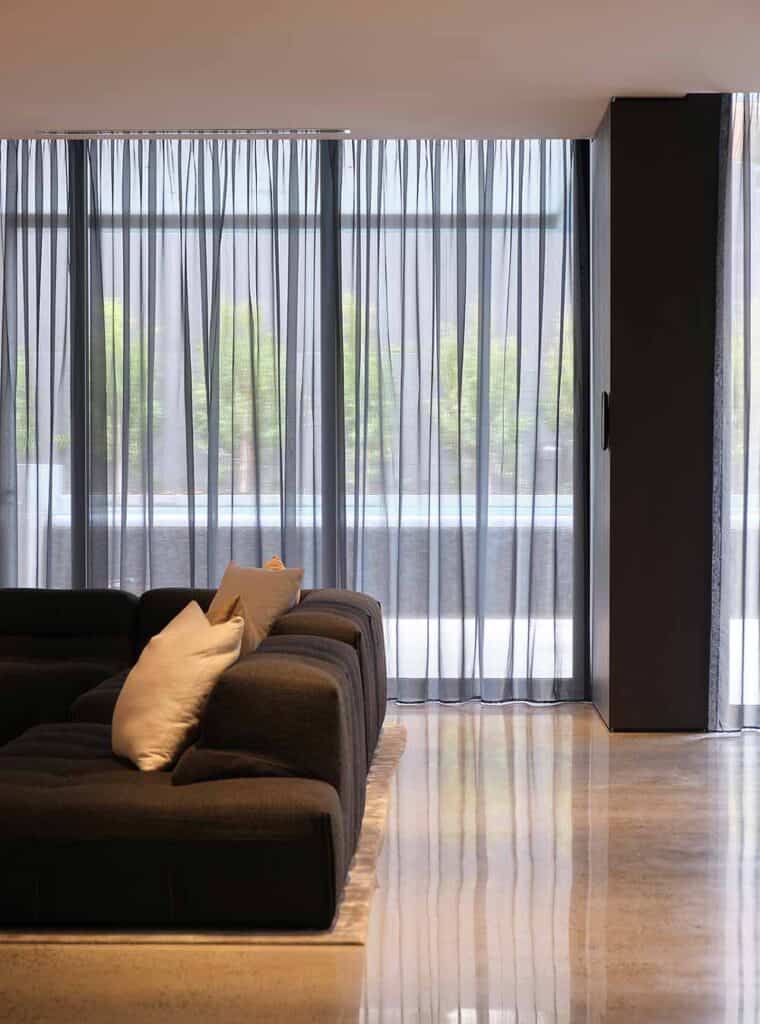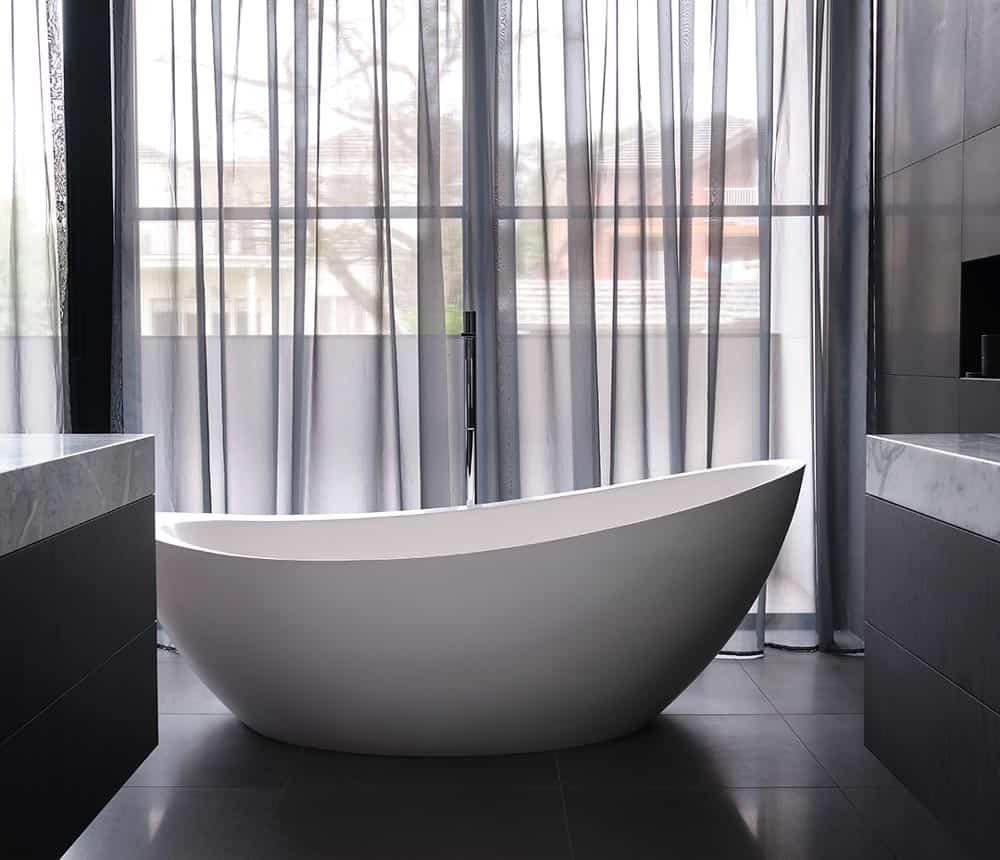 Improving the energy efficiency during summer and winter was also a priority for the owners of this property. Being able to keep their home warmer during winter and cooler during summer has been achieved while offering the owners the flexibility of being able to choose from the many visual combinations their window furnishings offer.
In homes such as this one with large exposed north and west facing windows, the owners can take full advantage of the large amount of thermal mass they have inside their home. On sunny winter days they can close their blinds and curtains as the day cools, trapping the warm air in as it's released from the thermal mass.
Motorised & Automated External Venetians
Motorised & Automated Blinds
Motorised & Automated Sheers
DO YOU WANT TO KNOW IF MOTORISED BLINDS OR EXTERNAL VENETIANS CAN ADD TO THE COMFORT AND STYLE OF YOUR HOME?
If you'd like to discuss your window furnishing options for your new home or renovation or if you'd like to update your existing window treatments to better suit your needs, please call us on 03 98081807 to make a time to chat with one of our design consultants.