Upscale your windows furnishings with plantation shutters
Plantation shutters are elegant and sought-after window furnishings, as their timeless look and feel complements both traditional and modern interiors. Custom plantation shutters are versatile and can be installed in every area of your home, from the kitchen and home office to the bathroom and the living room. SOM Blinds offers a selection of award-winning plantation shutters from Norman Australia which are expertly made-to-measure and can be motorised for extra convenience. We supply both sustainable timber shutters and aluminium plantation shutters, both of which are widely used, durable and stylish.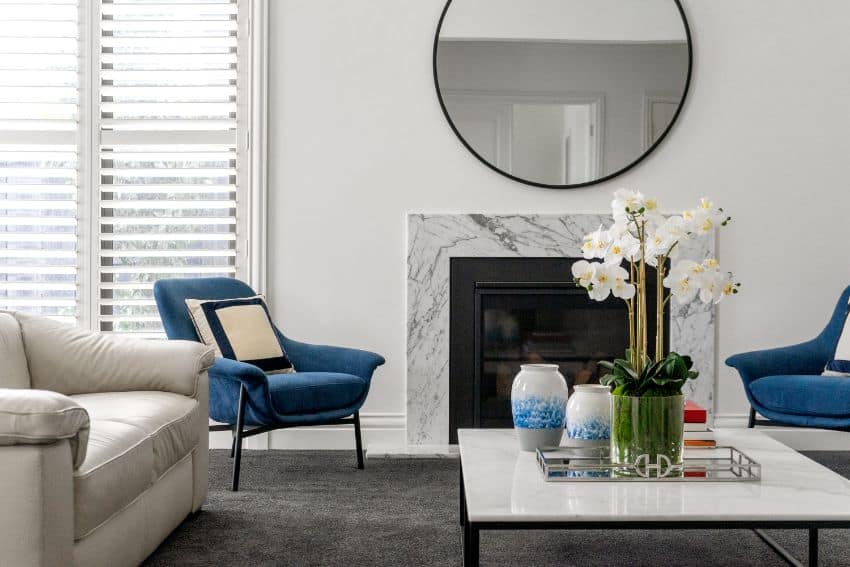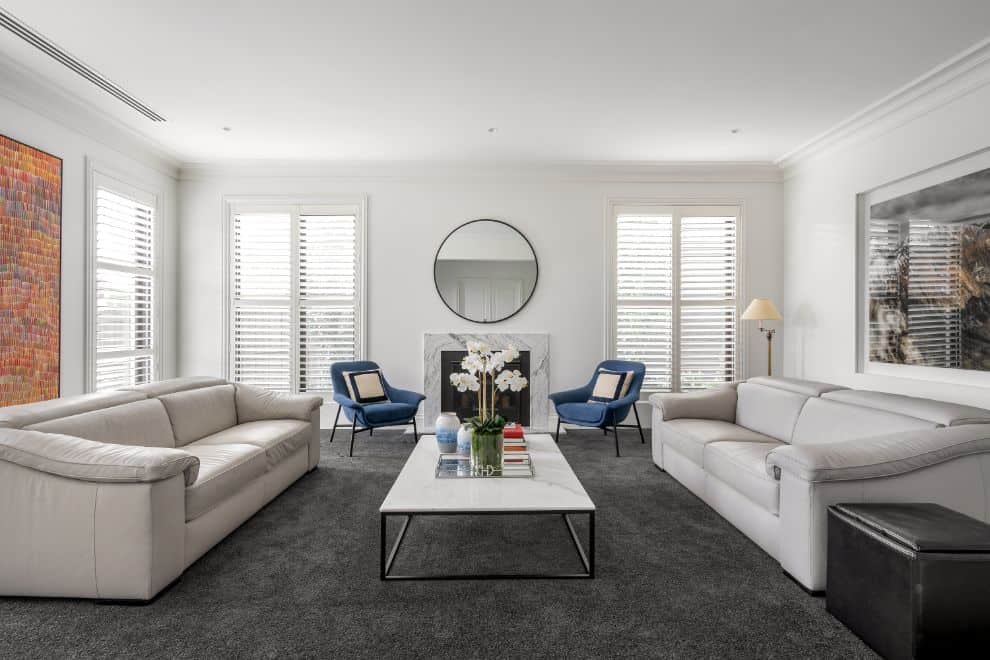 Norman shutters for your Melbourne property
Choosing the Norman brand as our preferred supplier of plantation shutters at SOM Blinds was an incredibly easy decision. Norman has almost 50 years of experience in manufacturing custom-made window furnishings. There is an impressive range of innovative shutter styles, designs, textures and colours for your windows. All Norman products have a 5-year warranty period and their custom-made timber plantation shutters come with the only 'NQA Warranty' offered in the market (a program that even covers life's little mishaps!). If you somehow break it, Norman offers you a one-time repair or replacement, for free with no questions asked! Norman timber plantation shutters are also free from soluble heavy metals and lead, and they meet international and European standards for releasing harmful chemicals.
Why choose timber plantation shutters for your property
What's not to love about plantation shutters – they look fabulous whether you are renovating a period home or you're building a new home from scratch. We have a large range of internal and external plantation shutter styles and options to choose from. 
If you have hard-to-reach windows and you would like to use plantation shutters we can motorise them, making opening and closing them as simple as picking up your phone. Our supplier, Norman Australia, has some award-winning motorised shutter options that we can show you.
Window shutters made from timber are widely used and for good reason; they are our preferred option as they are light in weight yet strong and durable. This allows timber shutters to be of greater width without sagging. They can be made in a variety of colours, they look elegant and they are great insulators. 
SOM Blinds supplies timber plantation or louvre shutters in various timber types and finishes depending on the use of each room. All timber plantation shutters are custom-made to suit any window shape and size. Plantation shutter blades are available in varying sizes and can be colour matched to your interior's paintwork.
We have an experienced team that can expertly measure and create templates for arched or angled windows. We always allow time to measure your windows perfectly, ensuring that your shutters can be installed with precision. Norman can shape the blades of shutters and frames to match your window shape, avoiding the odd-stepped profile that can sometimes be seen on some shaped shutters.
Make sure you discuss how your shutters will be mounted onto your windows before choosing your shutter supplier.
Norman-trained technicians
Our Norman-trained technicians will always discuss with you exactly how your timber plantation shutters will be mounted into your window frames. This is especially important if you have windows that aren't perfectly square, have decorative architraves or window latches or locks that could impact how your shutters need to be mounted. Many companies will only offer shutters that come with an additional frame surrounding them. These frames make the installation much easier and quicker for the installer, especially in older homes and we agree that for some windows these are the better option – but not always. If you have beautiful, decorative, period architraves that you would still like to be able to see, make sure to discuss this when comparing quotes from different suppliers.
At SOM Blinds, we provide you with a solution that matches your requirements instead of simply recommending the quickest and easiest option for us. If possible, we prefer and have the skills to mount your shutters the traditional way; directly hinged within your existing window frames. Don't forget to discuss this with our designers who can show you exactly what we mean.
Woodlore shutters from Norman
The Woodlore range from Norman is their most popular range of shutters. Woodlore is made from eco-friendly engineered wood composite (EWC) for the best finish, durability and water resistance properties. It is more stable than solid wood shutters, free from wood's naturally occurring imperfections and has a higher resistance to heat damage. The slats are coated with a UV inhibitor that also resists fading from the strong Australian sun. Make your choice from nine contemporary white and earthy shades for an elegant touch to your interior.
Normandy shutters from Norman
Normandy is a 100% premium hardwood Norman shutter available in solid colours with multiple timber stain choices. There are up to 51 solid colours and custom colour options allowing you to create a  unique finish for your home or office. Normandy has wider panel options for more open views and has a wide range of special shapes available. These shutters look sophisticated and give you that one-of-a-kind natural beauty. They are made from phoenixwood, which has a natural grain that adds depth and character to your shutters. Plantation shutters made from phoenixwood have one of the highest strength to weight ratios among both wood and non-wood shutters, making your Normandy shutters the ultimate exclusive choice. 
Aluminium plantation shutters
Window shutters made from aluminium are also available. They are stylish and contemporary yet lightweight. We especially recommend aluminium plantation shutters when enclosing your outdoor entertainment areas. External aluminium shutters are custom-made to match the requirements of your property and can last you a lifetime! Some advantages of aluminium shutters is that they are non-corrosive and they are available in different colours to coordinate with your facade. Many aluminium shutters are powder-coated, which increases their durability and adds a protective barrier, preventing any compromise on the surface of your shutters.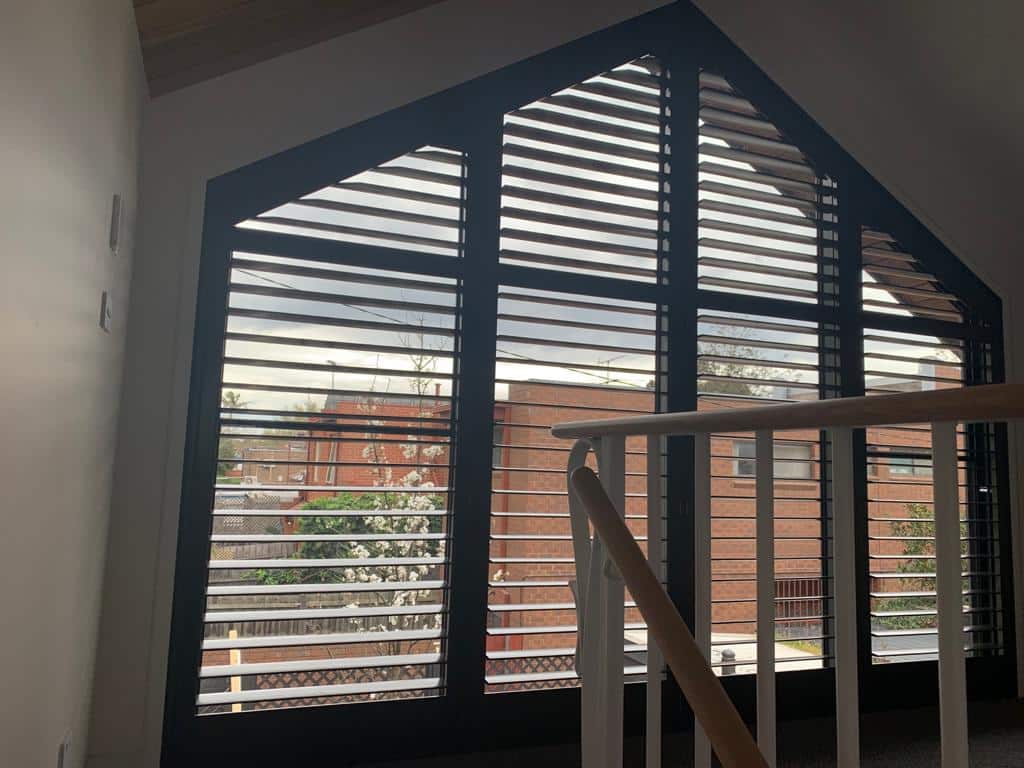 Advantages of plantation shutters for your home and office
BROWSE OUR RECENT PROJECTS
convenience | energy efficiency | increase product lifespan | safety | ease of use
Premium plantation shutters in Melbourne
With over 21 years of experience, SOM Blinds are experts in providing complete window furnishing solutions. We only work with leading suppliers such as Norman Australia to offer our clients an extensive range of high-quality plantation shutters that meet our high standards of quality, performance, sustainability and elegance.
Let's discuss your plantation shutter requirements and the plans for your home improvement project or new build. We collaborate with homeowners, builders, architects and interior designers to ensure our clients get the best shutter solutions for their homes in Melbourne. Book an appointment to visit our showroom in Burwood to view our wide range of window shutters in action. Here, we can show you the best options for your home in person. Alternatively, we can come to your home or office with samples and examples that best suit your project.
Call us or contact us online to request a complimentary quote. We service Melbourne's inner suburbs and the Mornington Peninsula by special appointment. From Port Melbourne to Brighton, Sandringham, Caulfield, Glen Iris, Malvern, Camberwell, Kew and Glen Waverley—we offer premium window furnishings in Melbourne.