modern | sophisticated | style | function
Upgrade your window furnishings with automated roller blinds
If you have large or high windows that are difficult to reach, the blinds can be heavy and tricky to operate manually. We always recommend motorised roller blinds, which can be operated via remote control or your phone or tablet without needing to have a full home automation system in place, even while you're away from home! Electric roller blinds can transform your lifestyle, bringing you added convenience, comfort, safety and sophistication, while helping to increase the energy efficiency of your home. 
What are electric roller blinds
Roller blinds are a versatile option that can suit different types of windows and doors. With choices such as blockout, flame and moisture-resistant materials, you can match the right blind with your needs. Roller blinds also come in a variety of colours, fabrics and patterns so you can customise your window furnishings. When automated, motorised roller blinds are an excellent solution for large homes, homes with high-reaching windows, homeowners who are unable to manage by manually opening their blinds, or for those who want to upgrade their premises and enjoy the highest quality lifestyle.
Why choose motorised blinds from SOM Blinds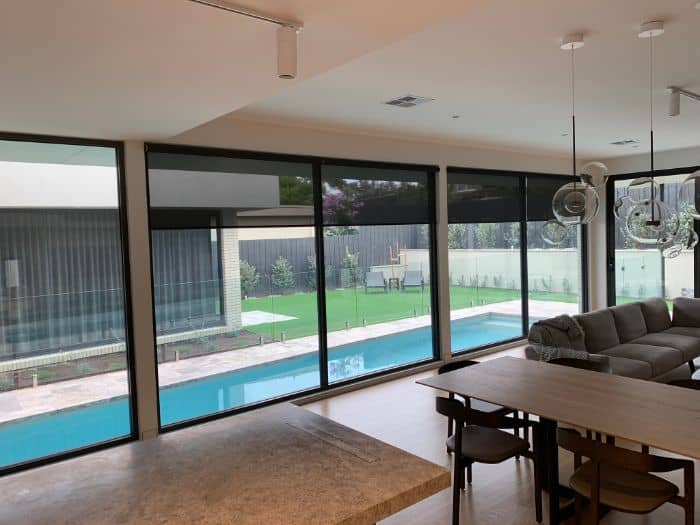 Convenience of automation
The benefits of motorisation and automation of window furnishings cannot be overstated! All of our motorised blinds and automated window furnishings can be controlled using Somfy remote controls or by integrating them with your home automation system. We choose Somfy motors in conjunction with our SOM Blinds components, which have been developed by us, to deliver a sophisticated and reliable motorised blind system. Control your blinds, curtains and awnings with the touch of a button – whether remote control or a mobile device.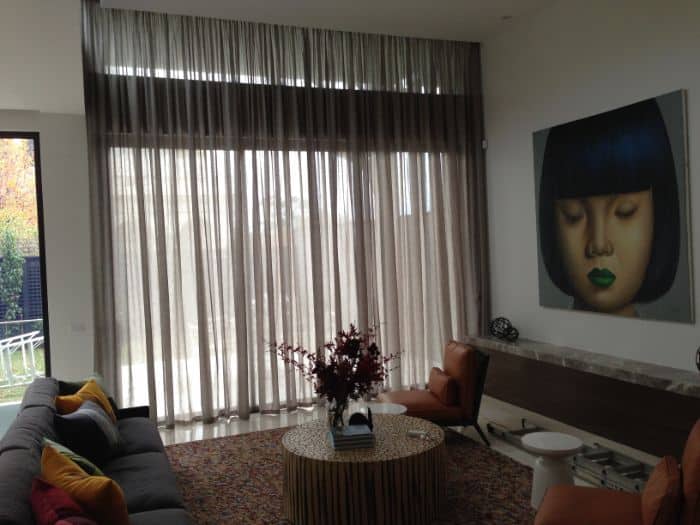 Complete motorised blind solutions
Your roller blinds will be installed by our SOM Blinds team. We don't use contract fitters, which means that we take full responsibility for all your blind system requirements, from start to finish. It also means that you don't have to coordinate or deal with another company or third party. One company; one complete solution all under one roof.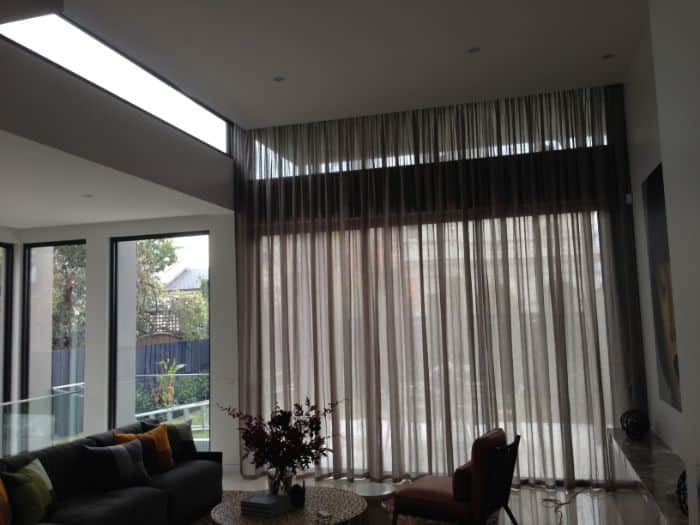 Vast range of premium options
At SOM Blinds, you are presented with the highest quality selection of translucent, blockout and sunscreen fabrics available in Melbourne. Having access to our extensive range means that your options are endless! Get creative and explore what's available to develop the ideal look and feel for your windows. Our fabrics are exquisite and our sunscreens offer protection from harmful UV rays. We also have many recycled sustainable fabric options available. We can easily match your requirements with the perfect fabric. Our in-house design team can also take away the overwhelm many of us feel when it comes to selecting fabrics and colours.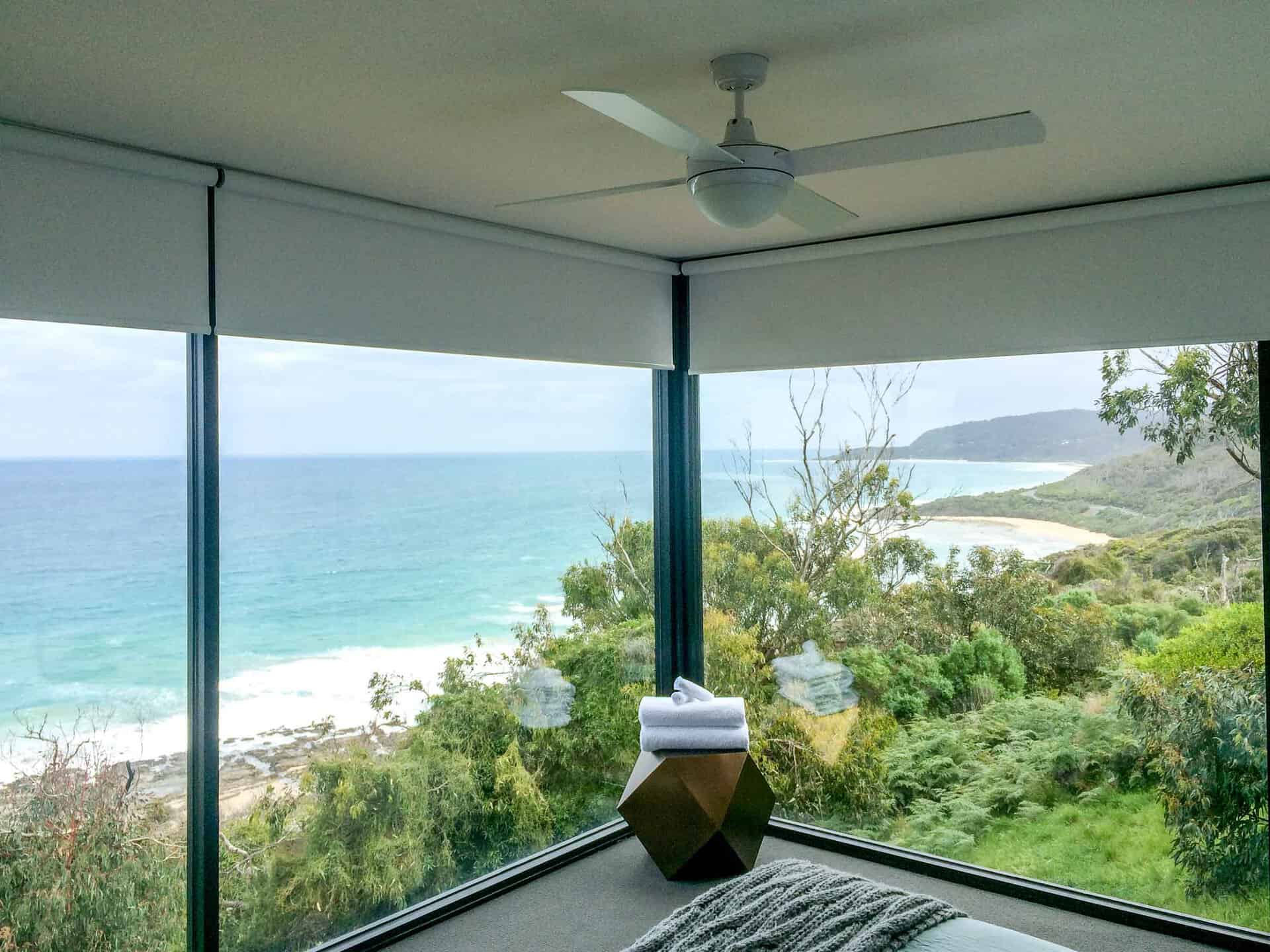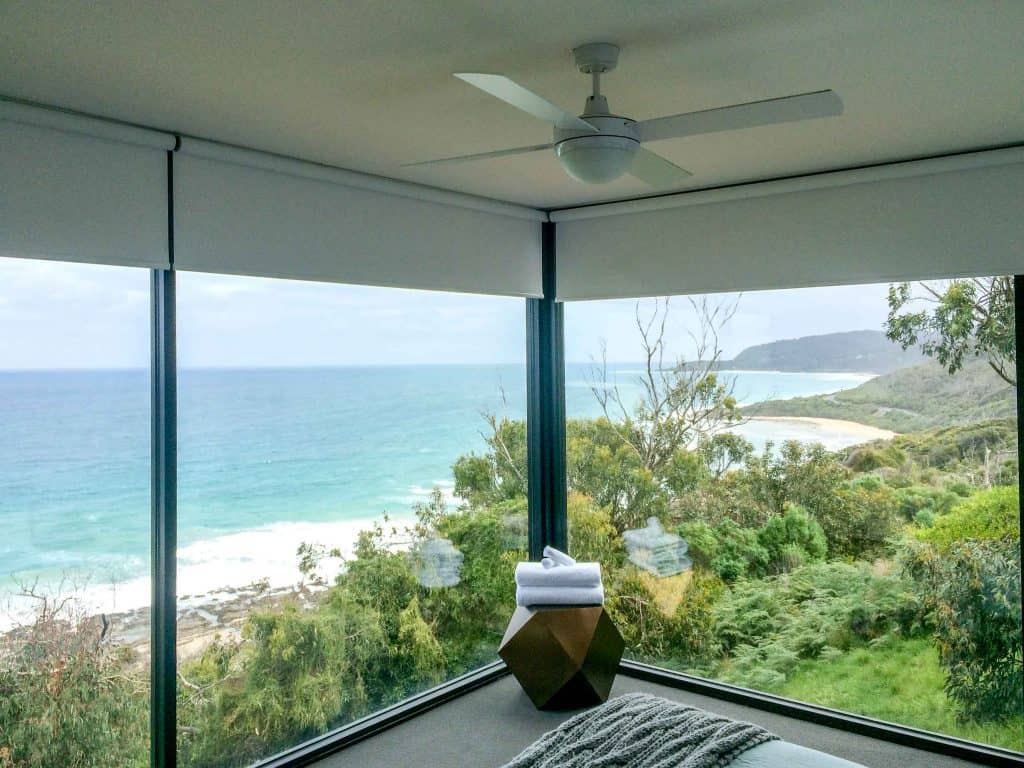 Consult during design phase
When you choose SOM Blinds for your renovation project or new build, feel free to speak to us during the design stage. In fact, the earlier you speak with us the better. We do our best to match the correct system with your needs. We can liaise closely with your architect, designer, builder, automation specialist or electrician on the best ways to incorporate motorised blinds and window furnishings into your home. Our experienced technicians can also work with your electrician so you end up with the correct electrical wiring required to suit the window furnishings and control system you have chosen.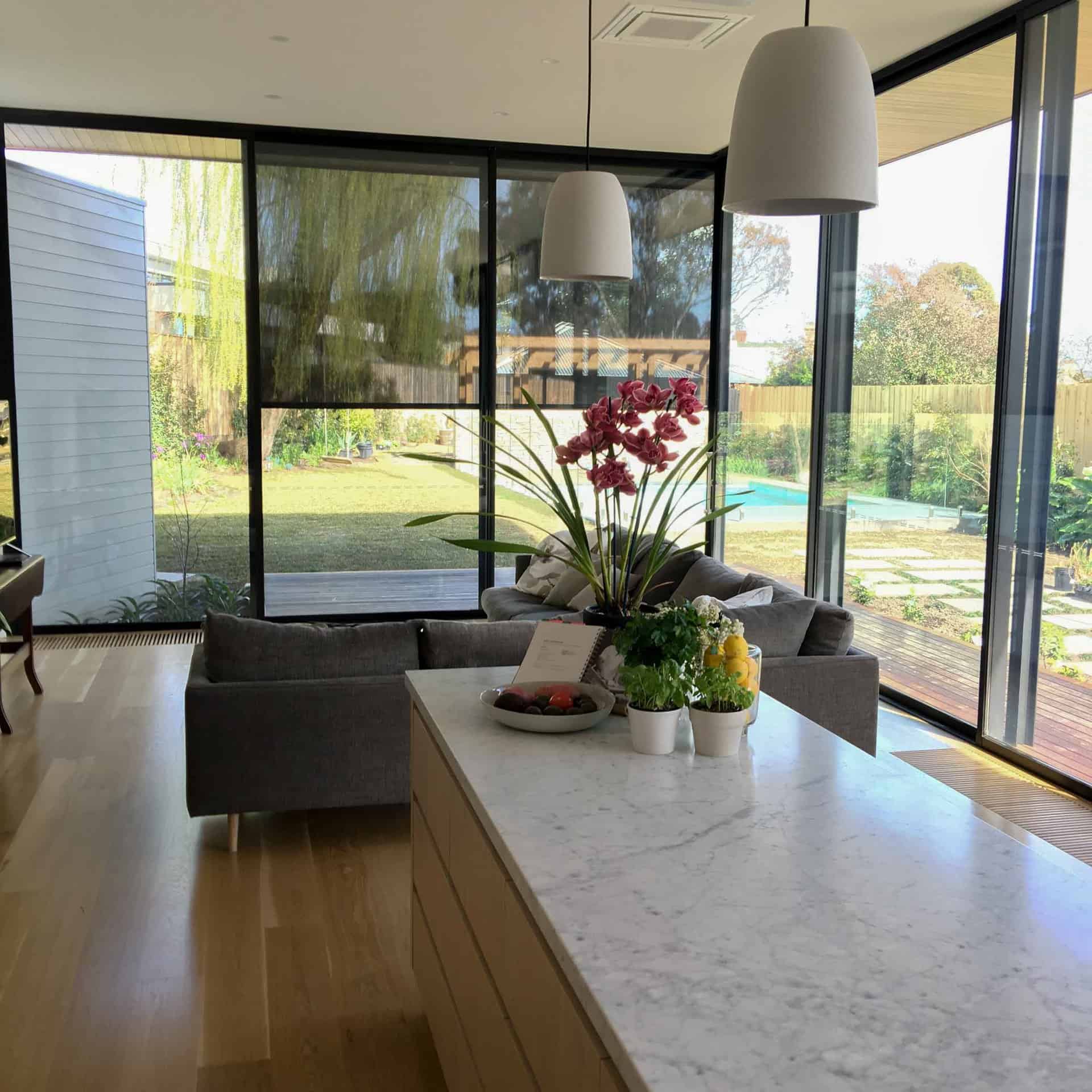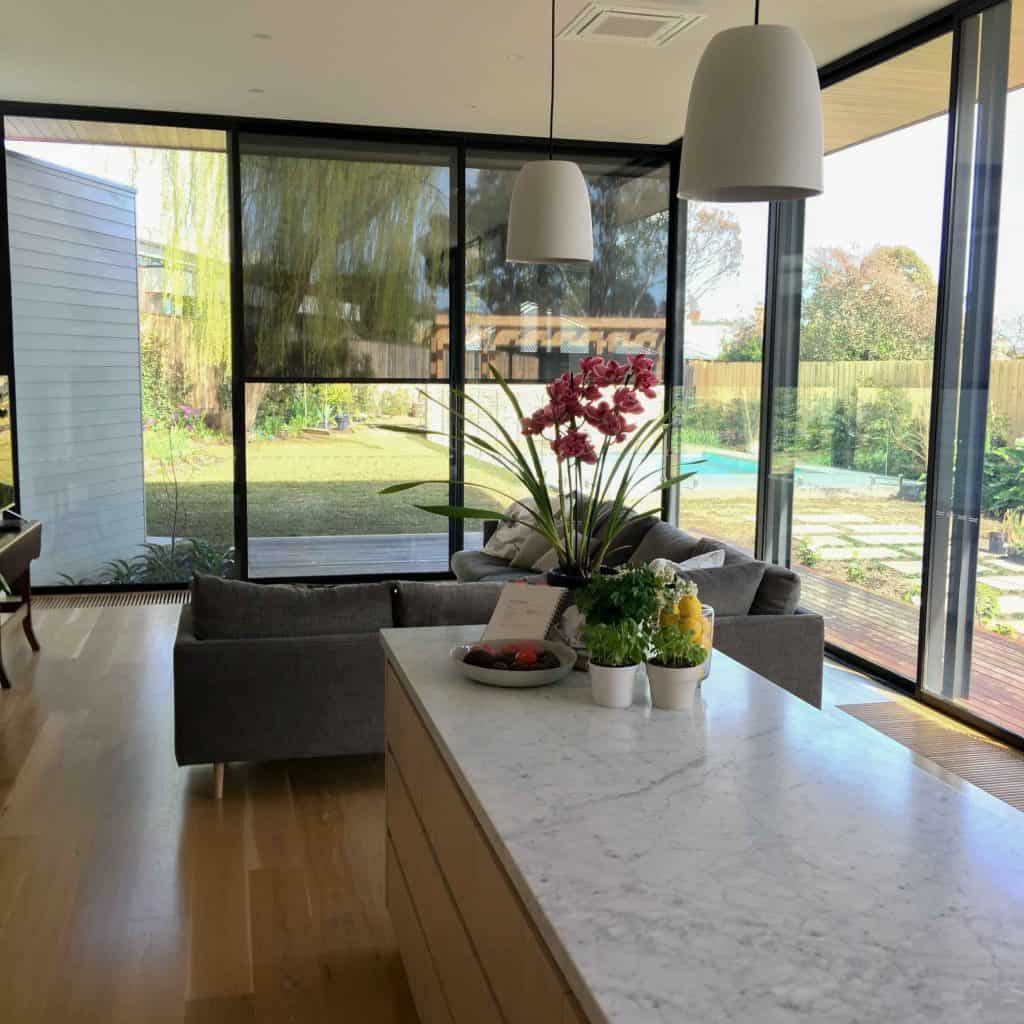 Linked blinds and recessed pelmets
We can often link blinds resulting in minimal gaps between blinds, while minimising the number of motors required for your automated blinds. We can also link manual blinds, reducing the number of chains required. Creating a pelmet to mount roller blinds in is often something clients wish they had thought about earlier. We are keen to discuss pelmet options with you and your builder so you can choose the neatest option the first time around, without any regrets. Pelmet sizes will vary depending on your window width, drop and the window furnishings you select. Overall, there is less clutter which results in a clean, sophisticated finish for your windows.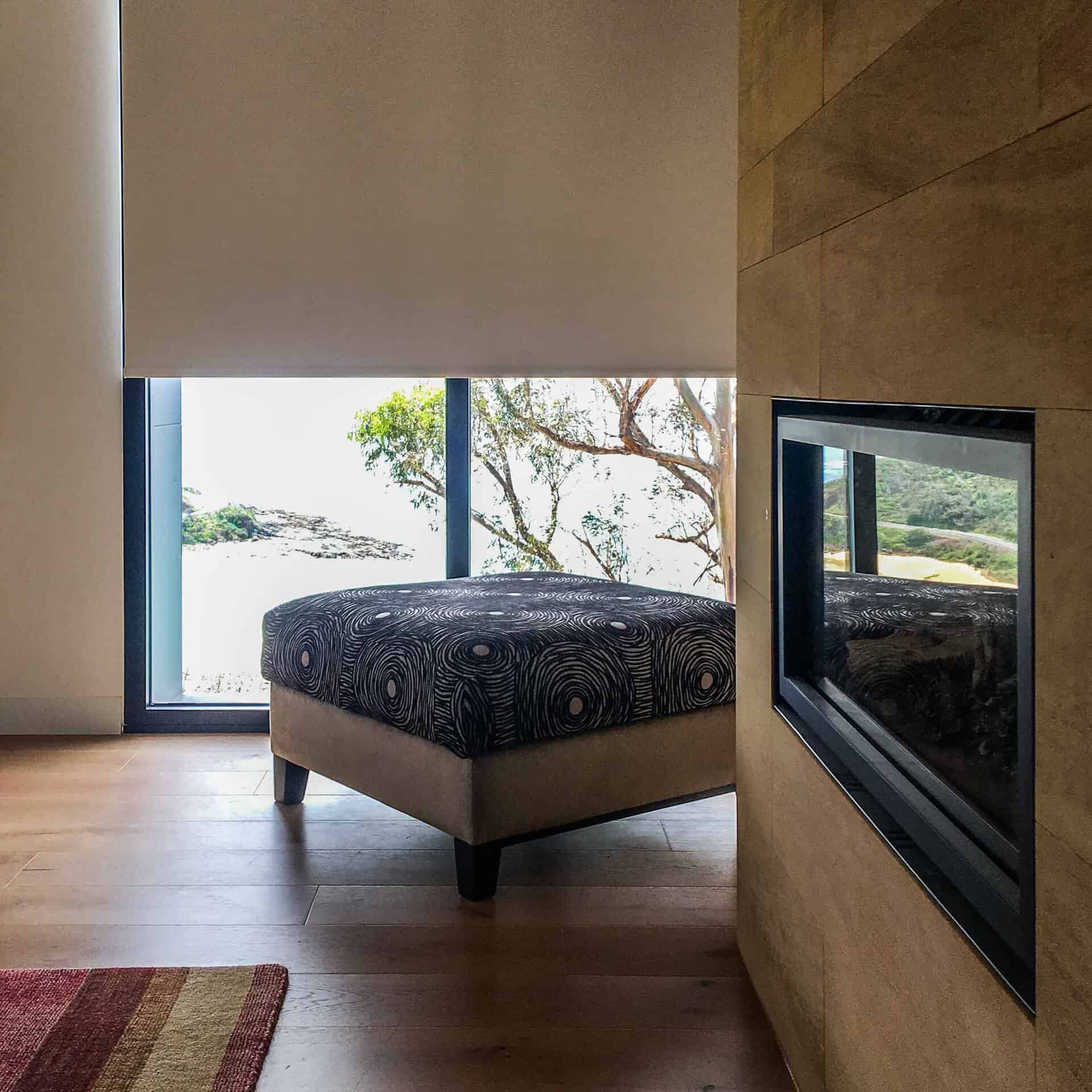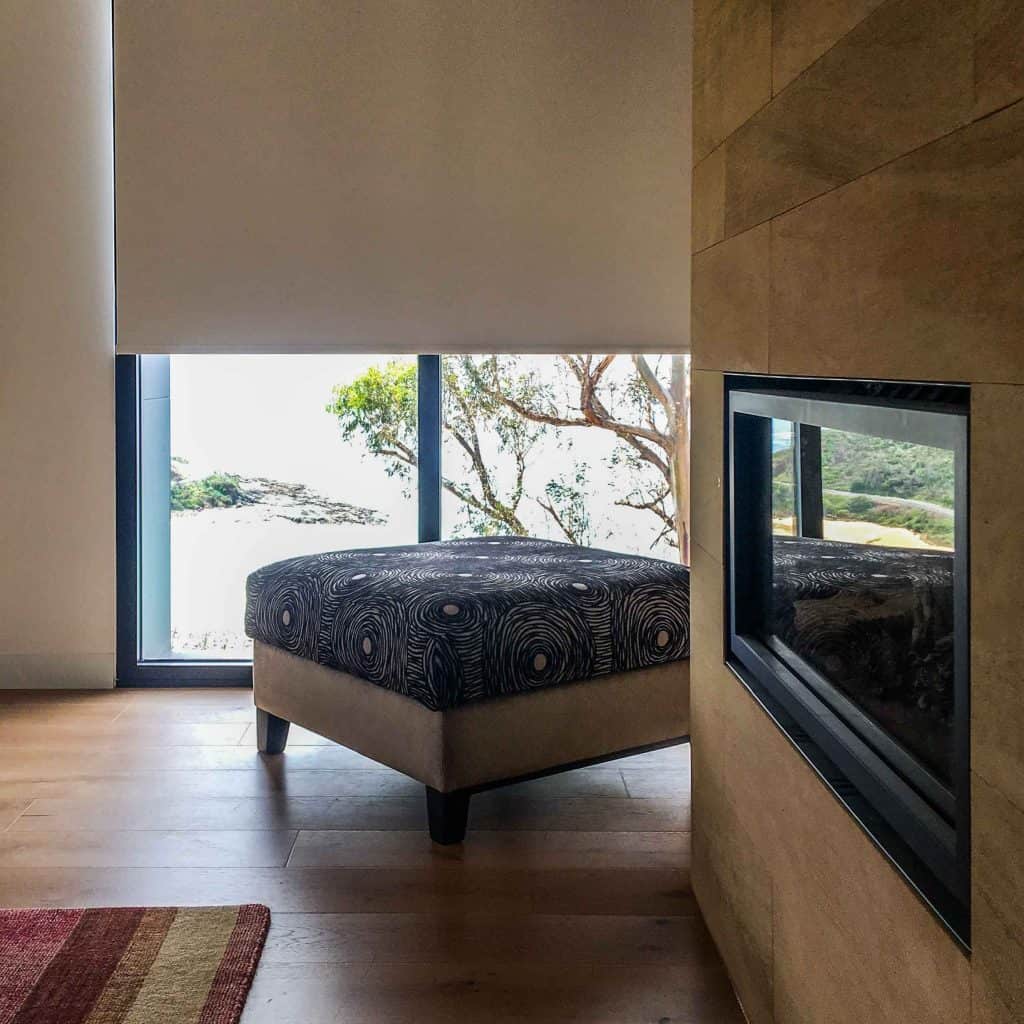 Our unique SOM Blinds hardware is designed by us and is made to last a lifetime, plus we are happy to guarantee that. Some of our clients are updating their existing roller blinds with new fabric because the hardware is still in great condition after many years. We also have recycled sustainable fabric options to choose from. We are always trying out new ways to minimise waste and run our business as sustainably as we can. When it comes to automation, Somfy provides a 5-year warranty on all their motors. There are many hard-wired Somfy motors that we've installed which are still going strong even after 18 years!
BROWSE OUR RECENT PROJECTS
convenience | energy efficiency | increase product lifespan | safety | ease of use
MOTORISED DUAL BLIND SYSTEMS
our motorised dual blinds
Our motorised or manual roller blinds can be fitted using a single or dual blind system. Dual blind systems allow for a blockout fabric on one blind and a sun filtering sunscreen or translucent fabric on the other. We recommend this type of blind system for rooms where daytime privacy is a priority or for large west-facing windows to help protect your furnishings and flooring from the harsh late afternoon sun in the summer or daytime glare on screens. If you love light, we suggest using sunscreen fabrics which offer you UV protection without blocking the light or your view.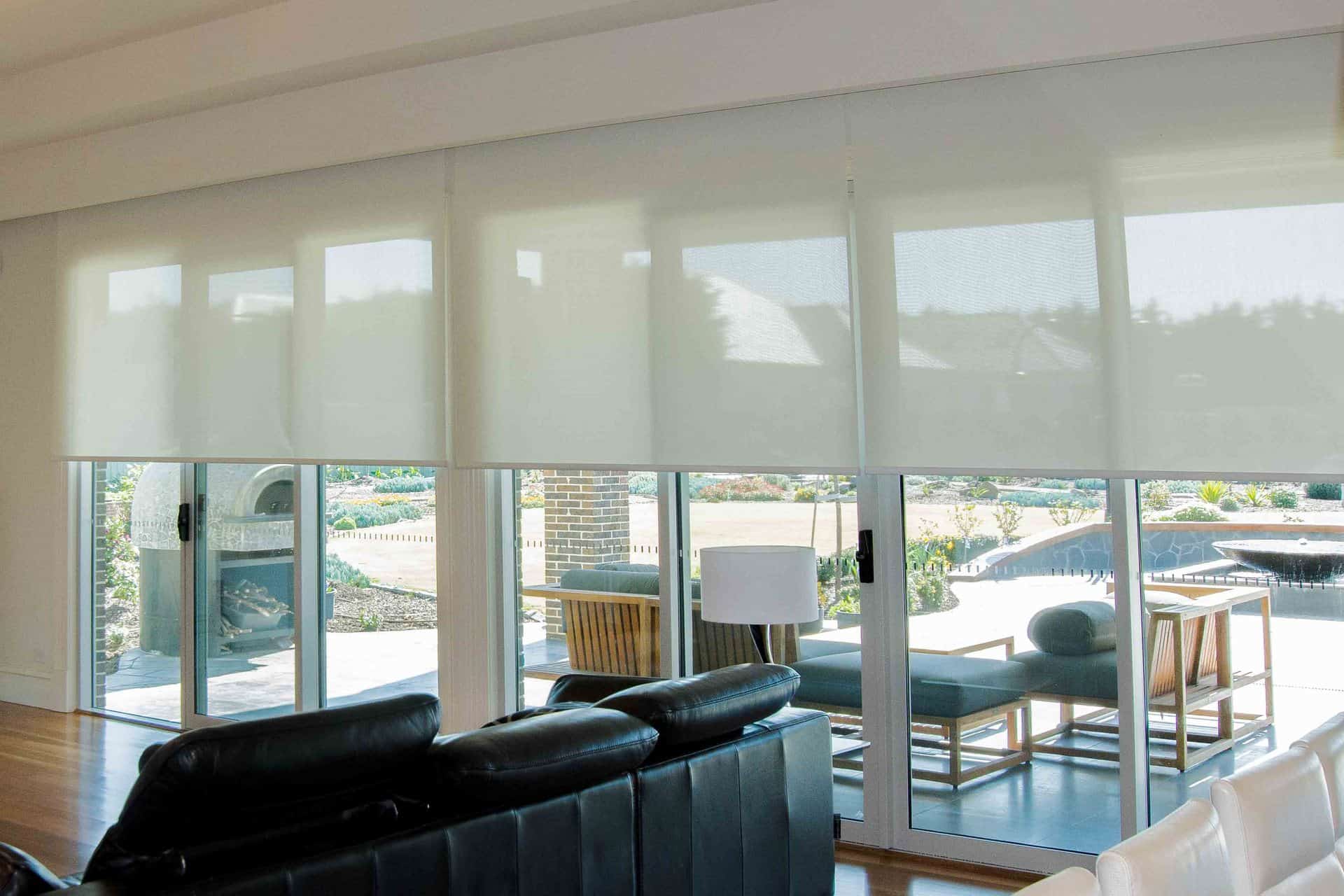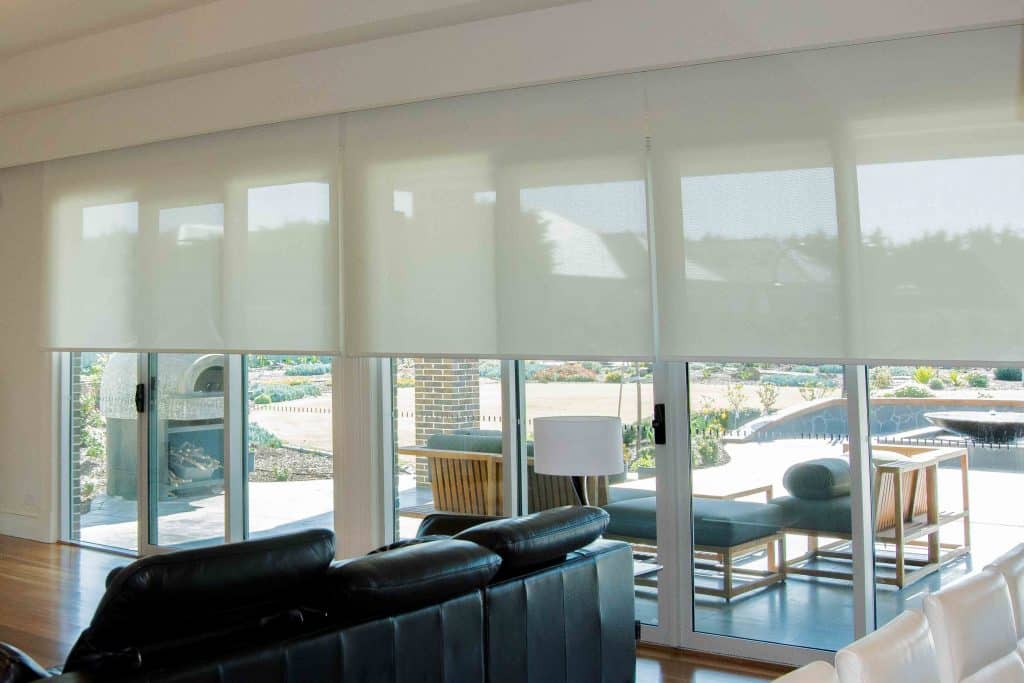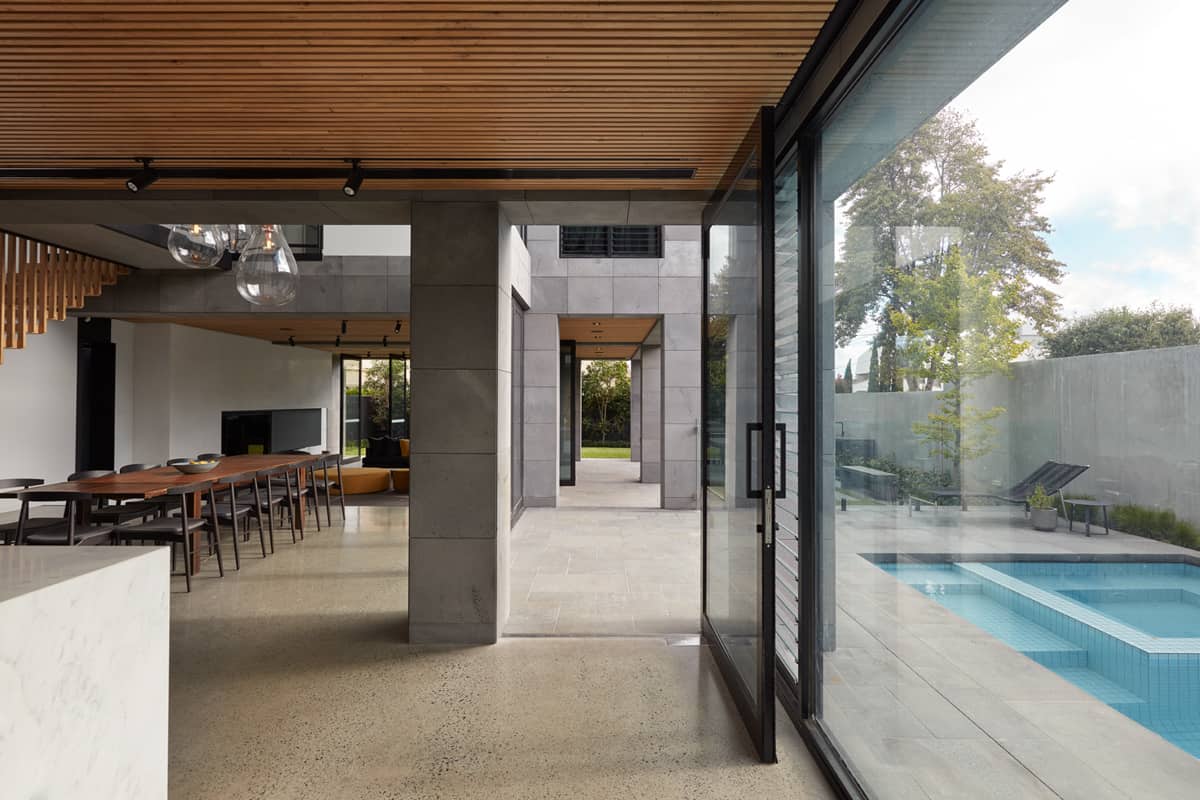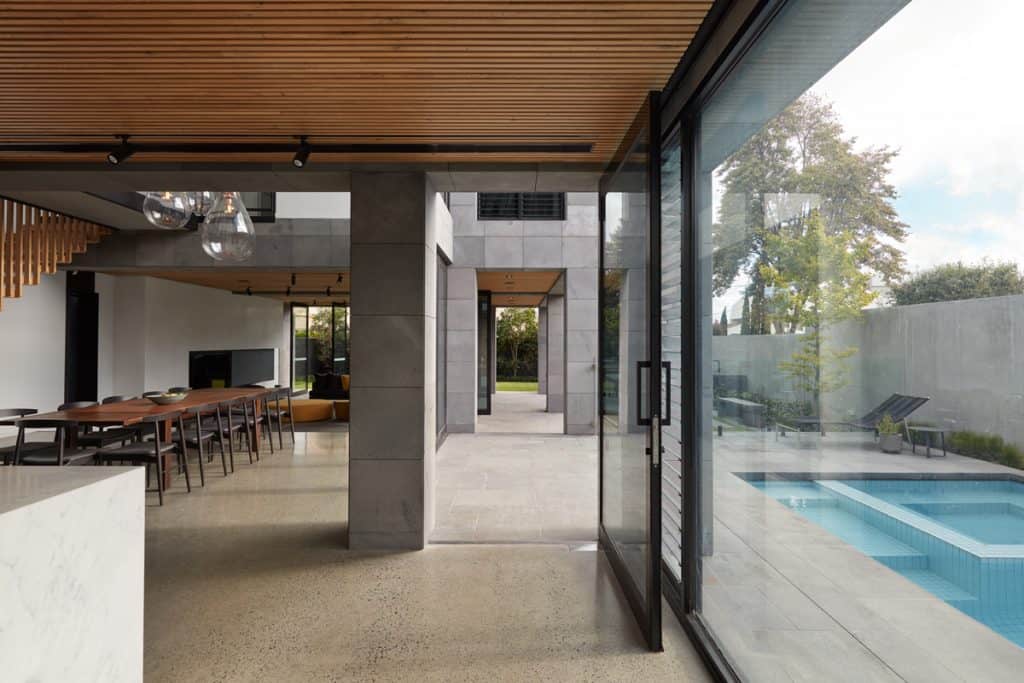 Can manual blinds be motorised?
In short, yes they can be. At SOM Blinds, we can assist you in motorising and automating your existing manual blinds if they are suitable. Some manual blind tubes won't be suited to this.  We can inspect your existing blinds and advise you of your options. While there are a few factors to consider before making the switch, it is highly likely that we can motorise all your roller blinds. Upgrade and transform your space with a motorised blind system. There are numerous advantages to motorising your manual blinds, so much so that it can feel like a lifestyle change!
Benefits of selecting automated blinds for indoor use
Imagine falling asleep at night in your comfortable room with your blockout blinds closed for maximum darkness and then being woken up with the morning sun filtering through your blinds – how perfect! Setting up your motorised blinds to close at night and gradually open in the mornings will have you sleeping and waking up more naturally, along with experiencing a better quality sleep. This can all be easily programmed to operate automatically everyday.
While blinds cannot increase the floor space in your home, rooms with motorised blinds can double up to serve more than one purpose. By using motorised roller blinds, your lounge can become a home theatre when the blinds are closed. This benefit is not only limited to indoor spaces. Your outdoor space can also be maximised, such as your entertainment areas through the use of motorised folding arm awnings. Utilise both your indoor and outdoor spaces more wisely with the correct type of motorised shading system.
Aside from your automated blinds keeping you safe from UV rays, they can also keep your indoor spaces safe. By having your blinds lowered during the brightest times of the day, you can protect your floors, carpets, furniture, art and even your wall paint from sun damage and premature aging, as well as prevent fading of your curtains and couches or clothing in your walk-in robe. 
Custom-made motorised roller blinds in Melbourne
Furnishing your windows with premium quality roller blinds will enhance your comfort and the look of your home, as well as helping to increase its energy efficiency. Motorised blinds add convenience to any home. SOM Blinds supply and install our custom-made electric blinds in homes all over Melbourne and its surrounds, from Port Melbourne to Sandringham. Some of the key suburbs we service include Brighton, Caulfield, Glen Iris, Malvern, Camberwell, Kew and Glen Waverley, along with the Mornington Peninsula. Contact us today on ​​03 9808 1807 and request an appointment to visit our showroom in Burwood. Here you can see our automated blinds in action, along with a wide range of styles and fabrics. Chat to our experienced team about the best options for your home and request a complimentary design proposal and quote.