Blinds & Window Furnishing In Melbourne
Premium Blinds for Distinguished Residential and Commercial Spaces
SOM Blinds specialise in motorised custom-made window furnishings. We have been providing Melbourne homeowners, prestige builders and architects with high-quality automated window furnishing solutions since 2002. We can help transform any home to improve its functionality, energy efficiency and style.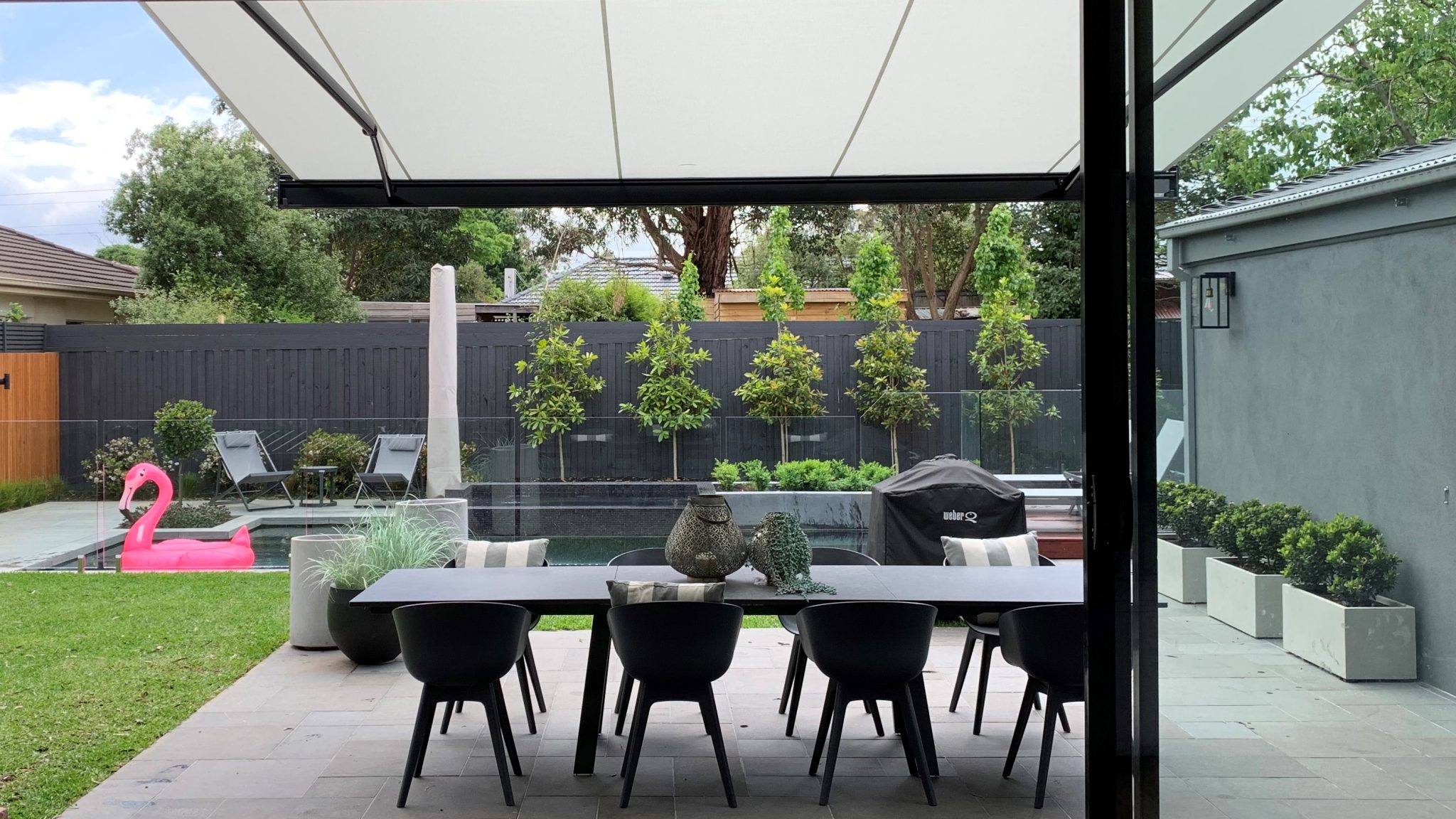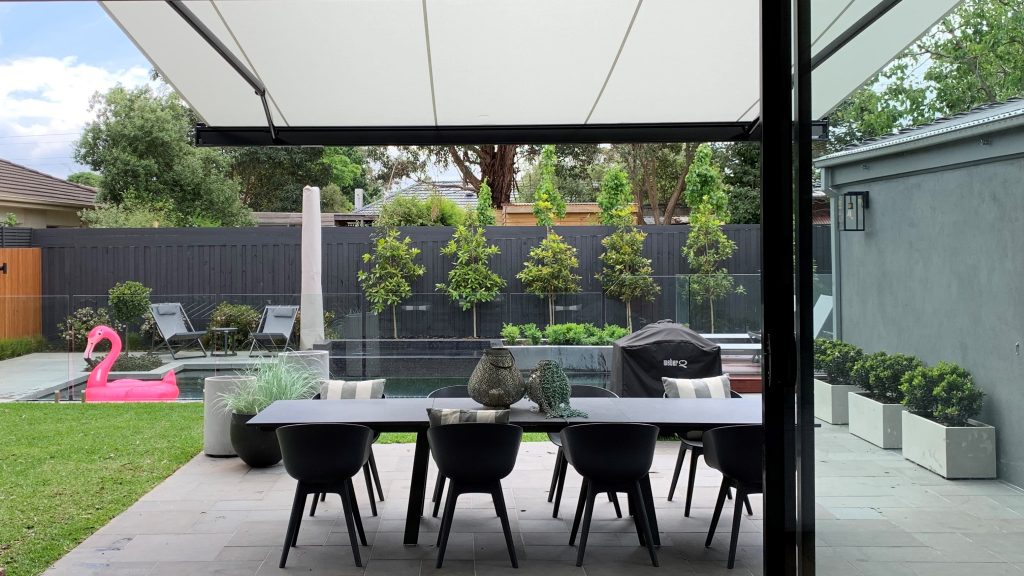 Benefits of choosing SOM Blinds
We offer our clients many additional benefits when they choose to work with us. These include:
Our professional, experienced and reliable in-house team—we don't use contract fitters.
Guiding you through the whole process of planning your window furnishings—it's all in the details.
Our long-established working relationships with many leading builders, architects and interior designers and suppliers.
In-house manufacturing and access to suppliers who meet our high expectations.
A focus on sustainability and energy efficiency for the homes we service
design
|  advice  |
coordination  |  manufacture
|
  i
nstall
Window furnishings at SOM Blinds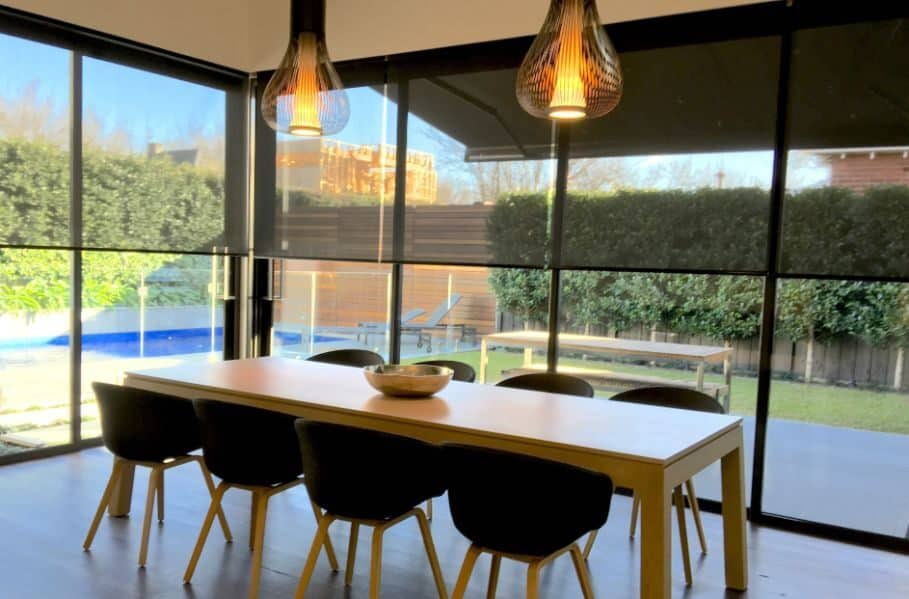 Electric (motorised) and manual blinds can improve the energy efficiency of your home or office. They are available in block-out, sunscreen and translucent fabrics. There's a 5-year warranty on the motors and fabrics, along with a lifetime warranty on SOM Blinds motorised componentry.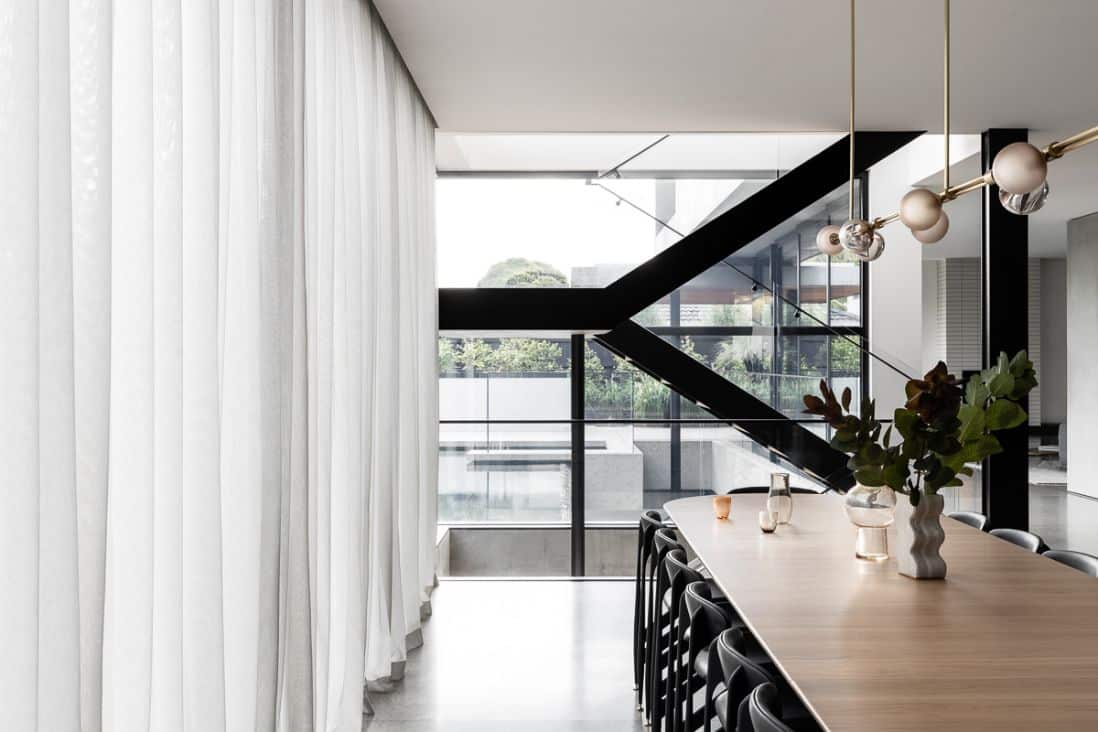 Choose from a vast selection of fabrics and colours to complement your decor. Roman blinds and curtains are custom-made for that perfect fit and finish. They are easy to operate, safe and protect your interiors from fading. Roman blinds can also work well in tight spaces.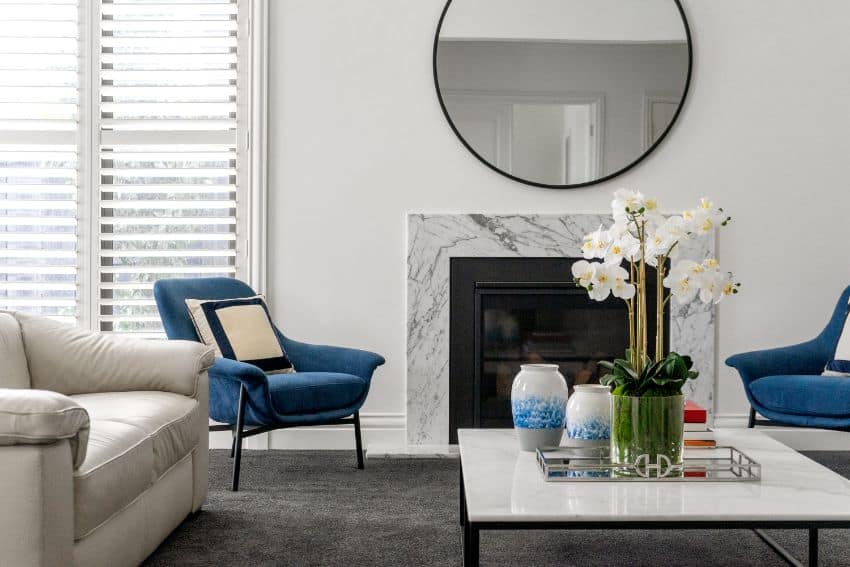 All our timber and aluminium shutters are custom-made to fit different window shapes and sizes. They can be made in a variety of colours and are easy to clean. They can even be motorised for windows that are hard to reach in your home.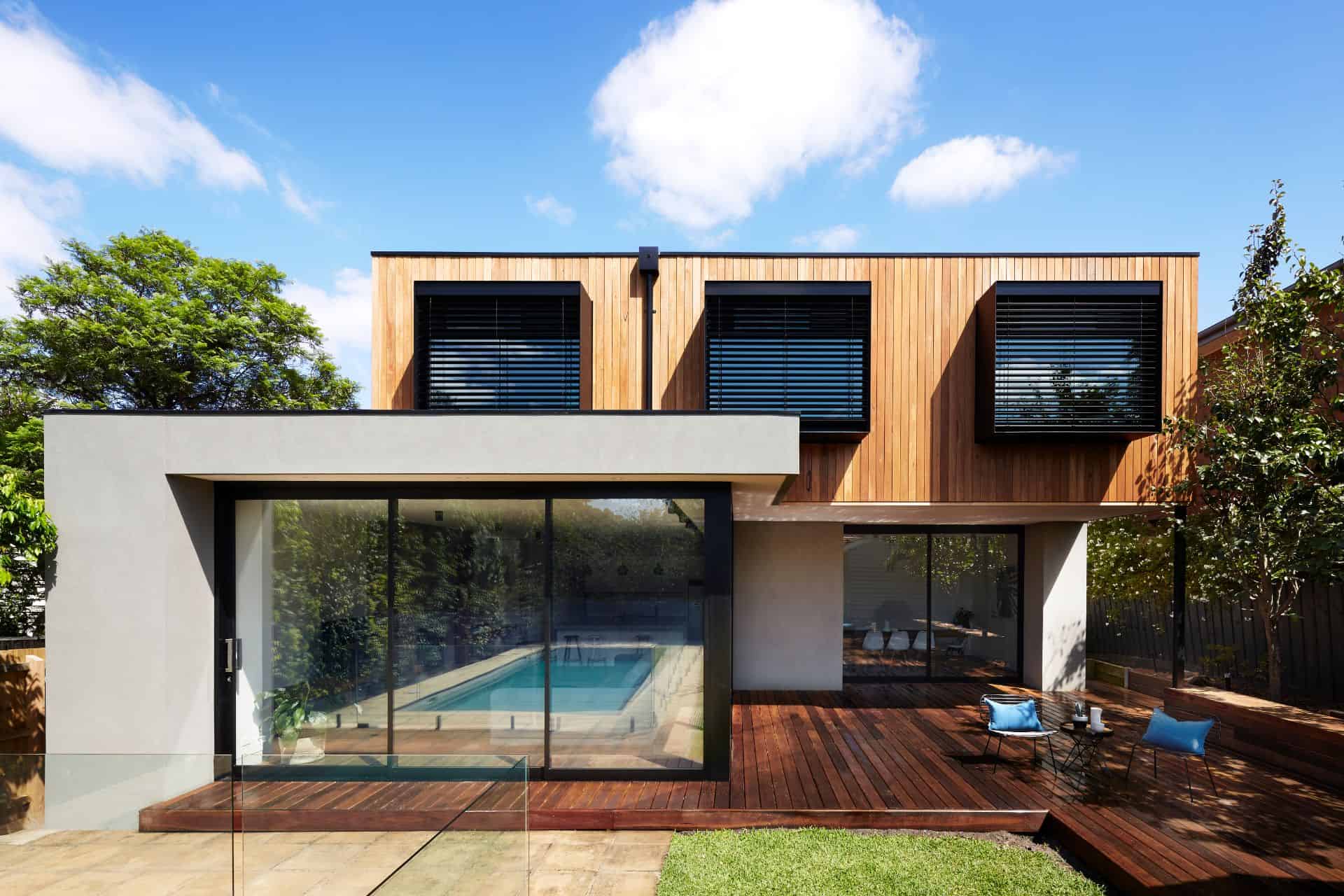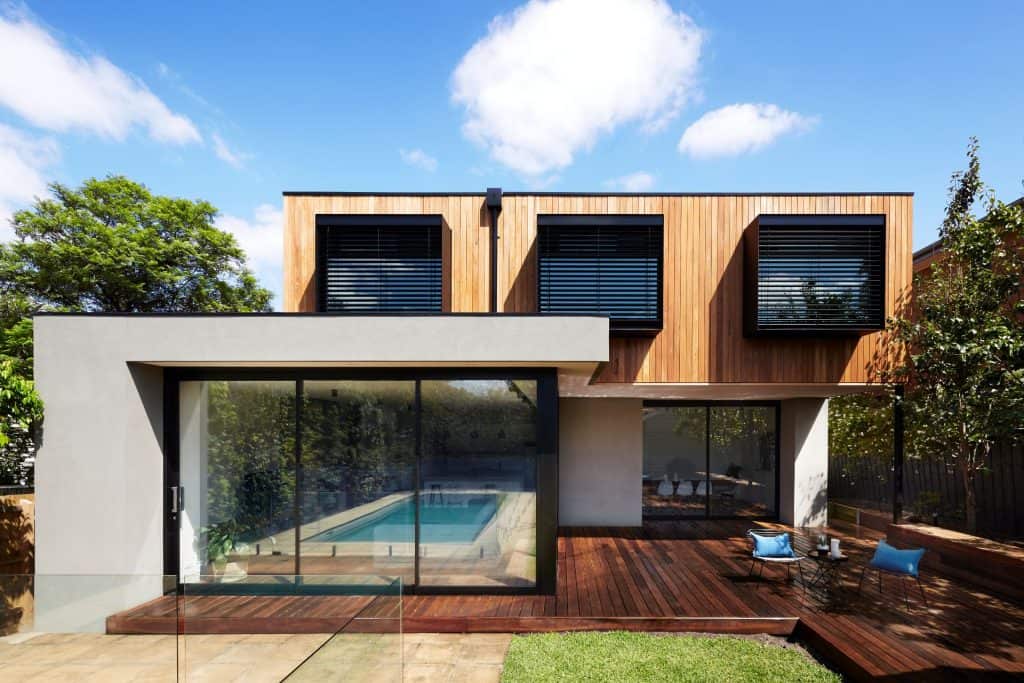 Motorised external Venetians are a modern light and heat control window treatment. Due to their fantastic ability to minimise heat gain, they can help make your home or office more energy efficient. They are easy to operate, durable and resistant to weathering.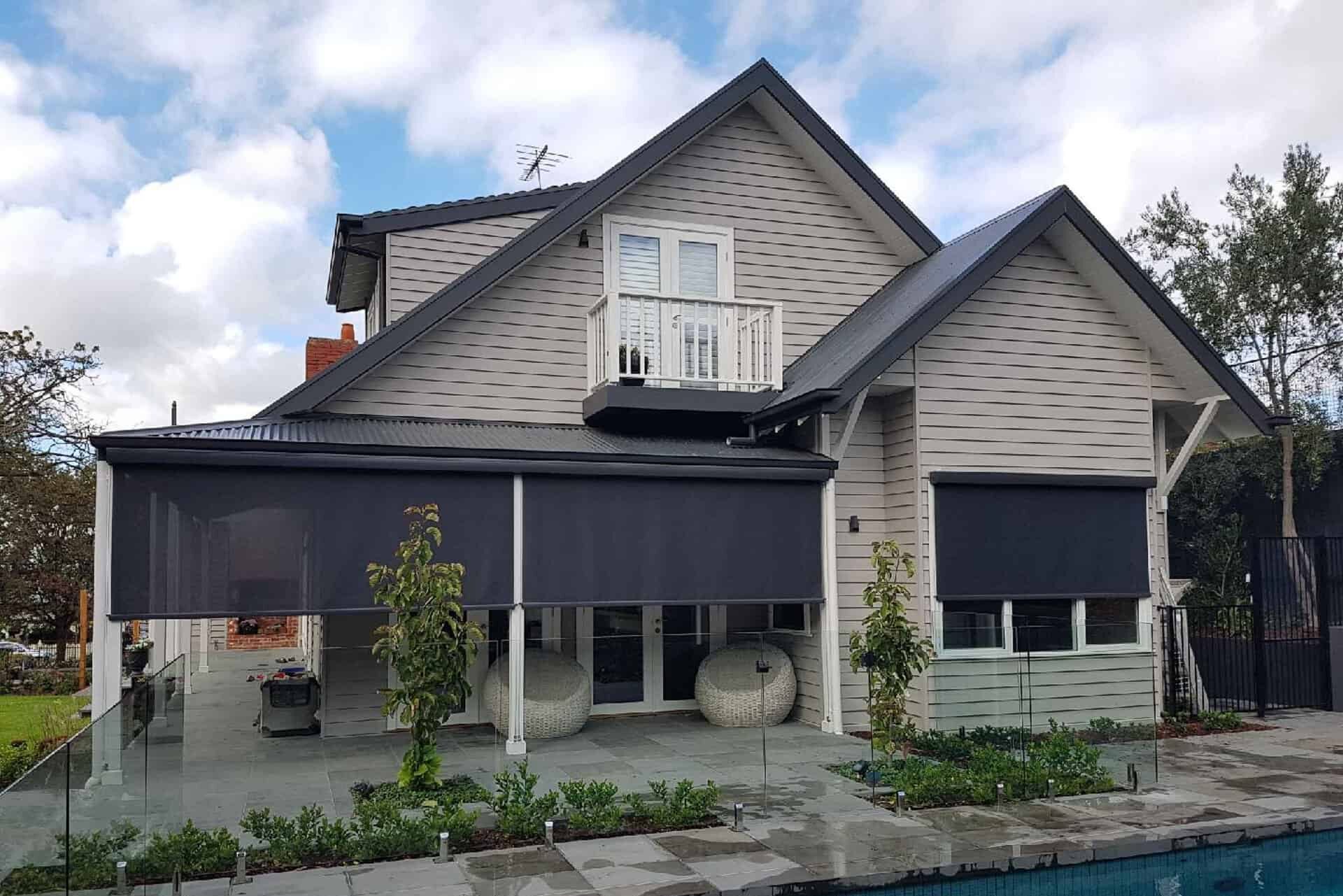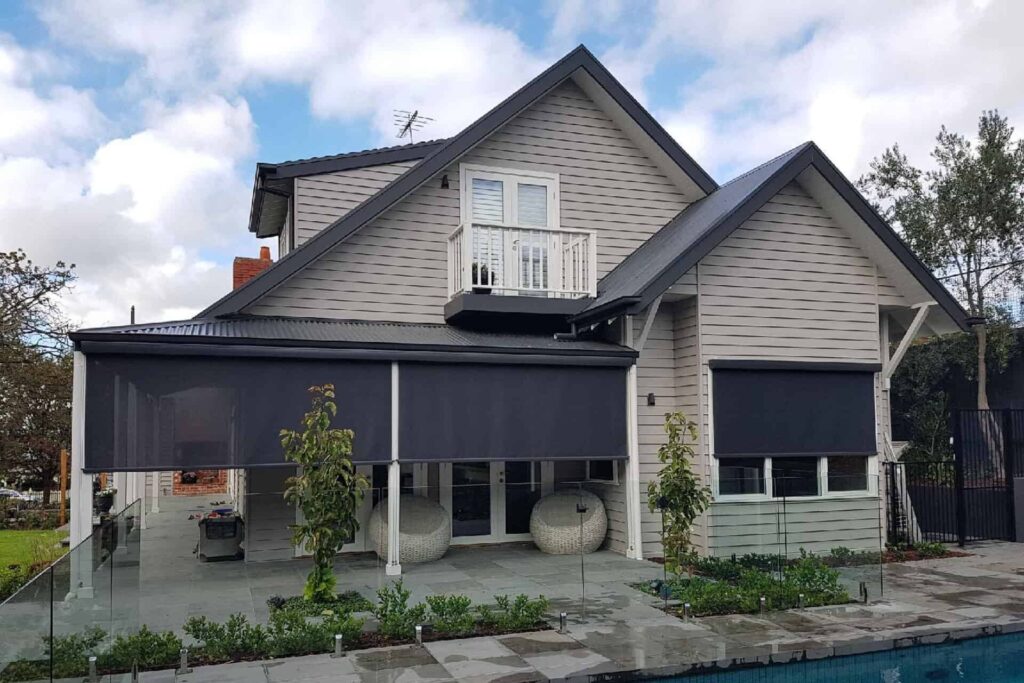 Automated external blinds that use sunscreen or blockout fabrics promote energy efficiency and improve the comfort of your indoor spaces. External blinds can help to protect your flooring and furnishings against sun damage. They are simple to operate and can be programmed to open and close independently or when needed, via sun and wind sensors to trigger their operation. Motorisation is also a great solution for windows that are too high to reach manually.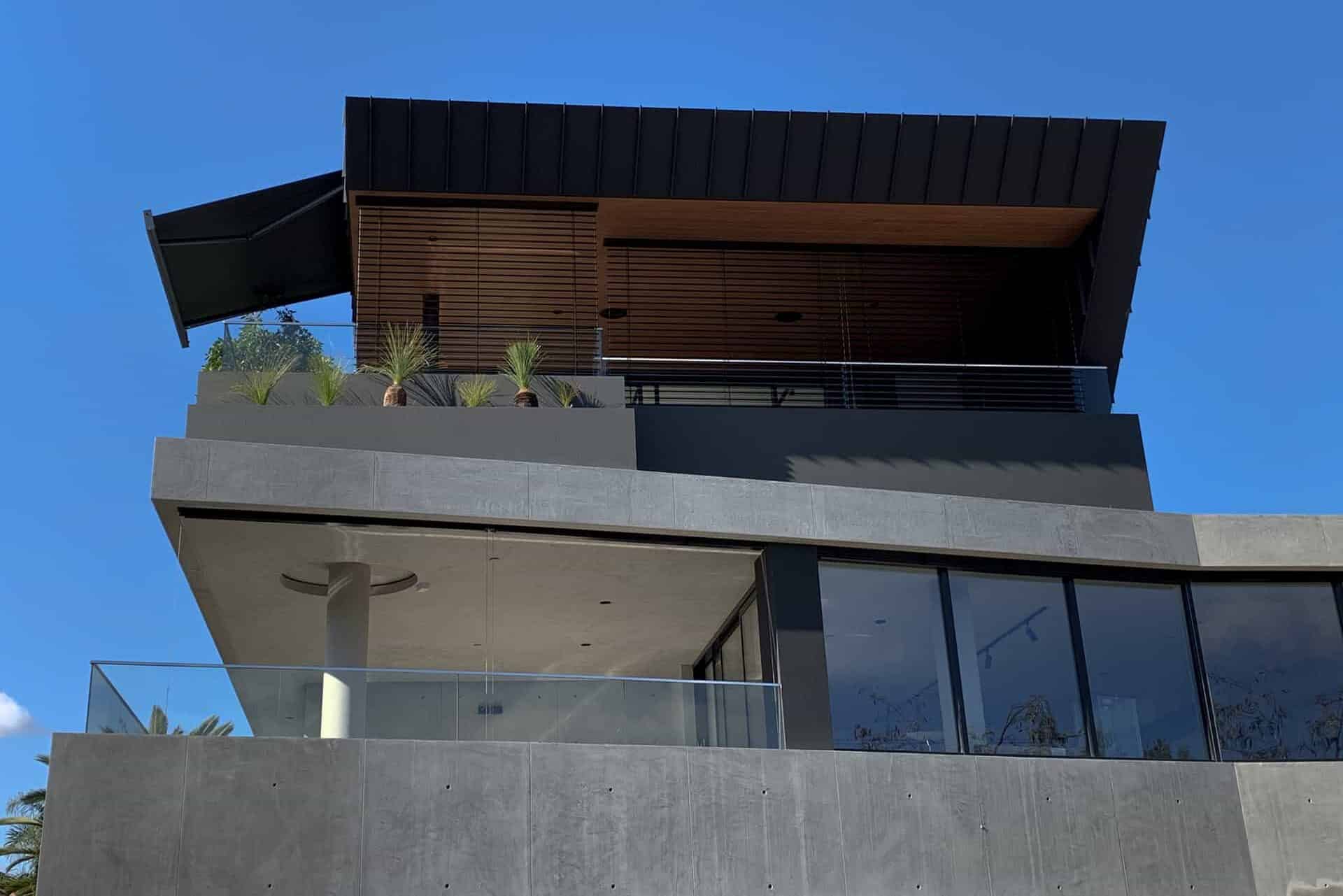 Retractable roof blinds such as folding arm awnings can help to maximise the use of your outdoor living spaces. We supply beautifully-designed markilux and markilux shadeplus products, along with OZTECH's trusted retractable roof systems. All are durable and serve multiple purposes. We have a huge range of outdoor awning solutions so we can help you find the best solution to make the most of your outdoor space.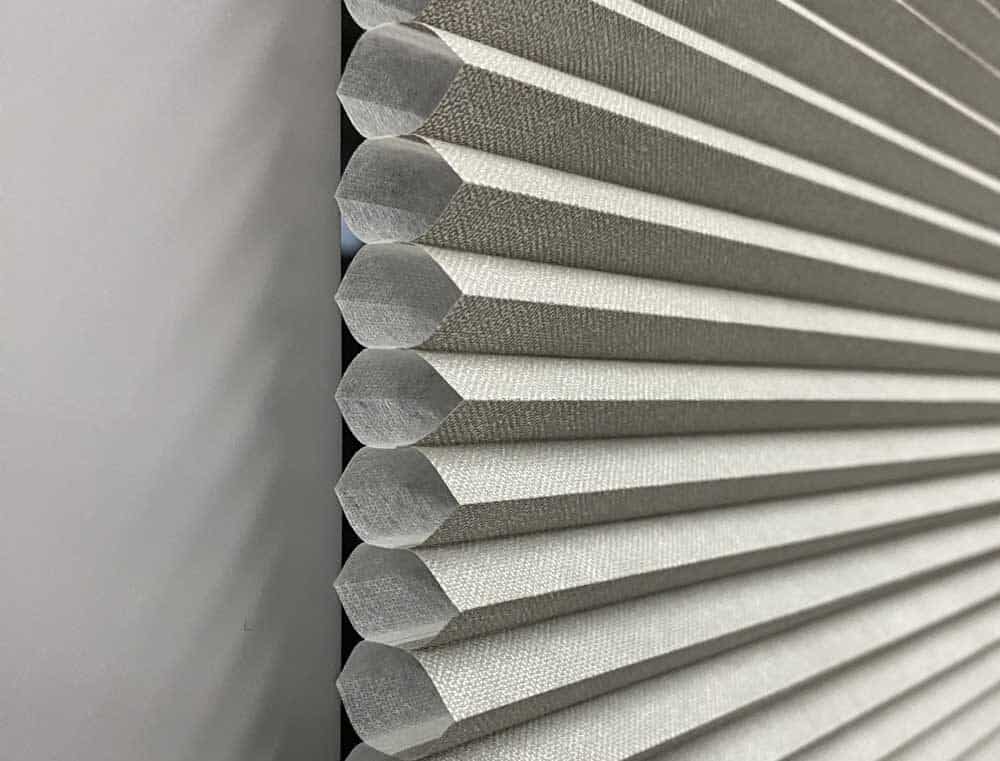 The simple cell Honeycomb design used in cellular blinds traps air between two or more layers of fabric arranged just like a honeycomb in a beehive. These air cells trap air which insulates the glazing in your windows, preventing heat loss in winter and heat gain in summer.
What sets SOM Blinds apart from the rest?
Having a confident, experienced and reliable team who understands what they're doing is what sets us apart.
We work together with you and your design and construction team to ensure your window furnishings don't only look amazing but are functional and easy to use.
We consider all of your needs, such as light and heat control, privacy, accessibility and glare reduction. We understand how window treatments can work to increase the energy efficiency of your home.
Our team includes technicians as well as interior design specialists, who are available to assist you with all of your fabric and colour selections.
There are so many options available when it comes to window furnishings that having an experienced team to help you navigate this, in conjunction with your construction team, is an invaluable resource.
Having over 20 years of experience, we have worked out who the best suppliers are and we have access to fantastic electricians who can consult with you to achieve the desired outcome for your property.
We have an excellent working relationship with many of Melbourne's most prestigious builders; builders who have confidence in us being able to deliver, time and again, for their clients.
We proudly manufacture all of our indoor roller blinds at our factory in Burwood. Our motorised blinds are made using components that we developed and get made locally, in Melbourne.
Bernie Sombekke, the owner of SOM Blinds, developed his first motorised blind system back in 2002 with the help of local engineers and electrician friends, which is why he is happy for us to guarantee that they will last a lifetime!
We are able to easily update fabrics or replace motors on our SOM Blinds system, 
All of our blind installations are done by our in-house installation team, so you only deal with us from start to finish. Repairs and maintenance are happily provided by us for our clients, even years after installation (we can't tell you how many calls we get from frustrated homeowners unable to get after-sales service from their original supplier).
We work with your electricians and automation specialists to ensure that all of our installed products function exactly as they should. Home automation is a minefield for the inexperienced!
Our blind hardware is specially designed to last you a lifetime, guaranteed! When it's time for a change, our clients can simply update their existing roller blinds with new fabric, because their SOM Blinds hardware still works perfectly.
We are committed to using new and improved methods to minimise waste, running our business as sustainably as possible. Somfy, one of our partners in automation, offers a 5-year warranty on their motors, yet we have many Somfy motors out there that have lasted more than 15 years.
Why blinds are an effective window furnishing system
Much can be said about the benefits of motorising your blinds. The first major advantage is the convenience aspect: through the touch of a button, or in some cases a voice command, you can control the opening and closing of your blinds without having to move an inch. This functionality becomes a necessity for some people who may have difficulty manoeuvring window furnishing systems, such as those with a physical disability and the elderly. Integrating your blinds with your home automation system is the ultimate level of convenience you can enjoy – it also helps you to control and operate your blinds in your absence for that added peace of mind.
One of the main functions of window furnishings is to provide privacy. Different products offer varying ways of achieving privacy. Some products are able to provide privacy and maintain your view – your priorities will impact the solutions we offer you. By automating your window furnishings   you gain the ability to control them in your absence, such as when you are away on holiday, you can create the impression that your home is occupied, providing the additional benefit of security.
Whether your blinds are manually operated or motorised, they are simple to adjust to control the amount of light that enters your home. Lighting plays a huge impact on the mood and decor of your home, as well as temperature control. Blind fabric can be block-out, sunscreen or translucent, allowing you to choose the level of light control and access to views your blinds will provide. You also have the option of a dual blind system on your window using two blinds, one being a block-out, the other a sunscreen or translucent blind which can provide daytime privacy and view while still allowing light into your space. Plantation shutters or external Venetians give you the ability to adjust their blades, allowing you to control the exact amount of privacy or light control you need.
Another benefit is energy efficiency. By being able to control how much sunlight enters your home or office, you can help control the temperature indoors. This method of temperature control and insulation means that you can reduce the need for your air conditioning or heaters to run for long periods. You can reduce the need for your lamps too, with just the right amount of light to illuminate your indoor spaces for clear visibility. The savings from the reduced energy consumption is an advantage that many homes and offices in Melbourne are opting for in the long-term.
Customised internal and external blinds add an air of sophistication and elegance to your property. Selecting the right window furnishings to complement your home will definitely improve the livability and value of your home. Whether your choices are focused on energy efficiency using external blinds or interior design using decorative blinds, curtains, sheers, Romans or plantation shutters, we can help you make decisions that you will enjoy using in your home for years to come. An investment in custom window treatments will always make your property stand out from the rest.
Let's schedule a time to discuss your project
To request a complimentary quote, contact us to make an appointment at our showroom in Burwood, where you can speak with an expert about the best solutions for your home, along with viewing our extensive range of window furnishings. We can also arrange a site visit to discuss your project in person. For best results, contact us at the start of your project so your window furnishings are in place before moving in.
The experienced SOM Blinds team of designers and blind installation experts work exclusively for us. We are known for our skilled workmanship and attention to detail as confirmed by our clients in many excellent reviews, repeat business and referrals. Our team works directly with Melbourne homeowners, along with architects, builders and interior designers. From the initial planning phase through to installing your window furnishings, we provide a seamless service for you from beginning to end.
If you're building, renovating or upgrading your home in Melbourne, call us to find out more or to arrange a time to discuss your plans. Our clients include builders, architects, interior designers and homeowners from across Melbourne, including the inner north, bayside, eastern and south eastern suburbs. We'd love to help you if your home or project is located anywhere from Port Melbourne to Sandringham, including Albert Park, Brighton, Hampton and further east in Burwood, Ashburton, Malvern, Armadale, Camberwell, Hawthorn and Kew. We also service the Mornington Peninsula by special appointment.