The benefits of using plantation shutters as a window covering at home
Depending on your home style, plantation shutters can add either a modern or traditional look to any room–but people often ask how good they are at managing natural light. Do plantation shutters block out light completely when closed? We answer your most frequently asked questions about this type of shutter and how effective they are at light control. We also share the advantages of having them installed in your home.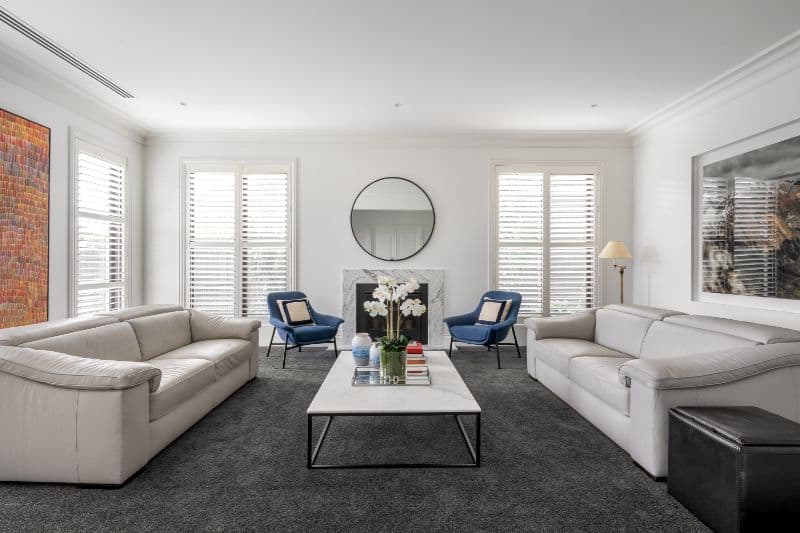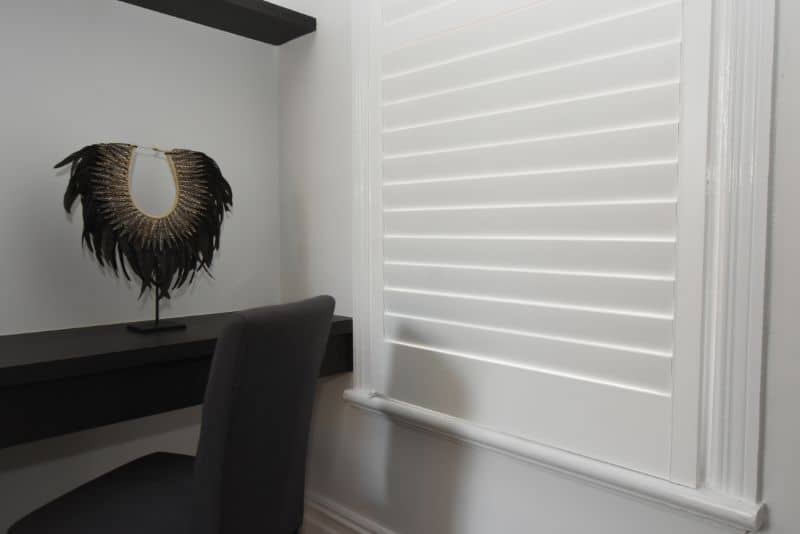 What are plantation shutters?
Plantation shutters are a type of window furnishing made of louvres that pivot on a panel. They are custom made to fit each individual window frame in order to minimise light leakage and provide a neat finish. They are easily opened and closed by hand or can be motorised for windows that are hard to reach.
There are several different types of plantation shutters that are determined by the material that is used to make them. They are most commonly made of wood or timber, vinyl, aluminium or composite. At SOM Blinds, we only supply high-quality timber plantation shutters that are made to measure for Melbourne homes. For outdoor spaces, we also supply aluminium plantation shutter systems. 
Why plantation shutters are among the best type of window furnishing
Aside from their clean and contemporary look, plantation shutters are a practical window treatment that can add value to your home.
What you need to know about plantation shutters and light control
If light control is important to you, especially for shift workers or families with babies and young children, then plantation shutters could be an effective option for your home. There are two ways your shutters can provide light control: by tilting the louvres on the panel at an angle for a gentle adjustment of light, or by completely opening or closing the panel for a more dramatic change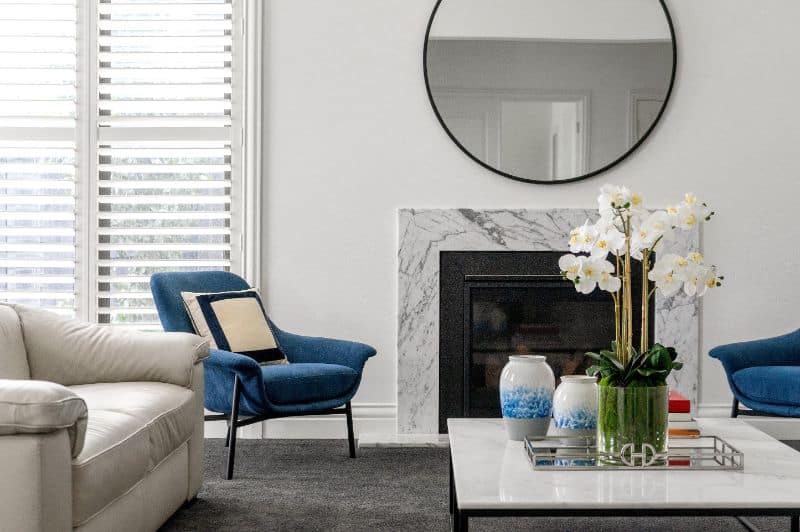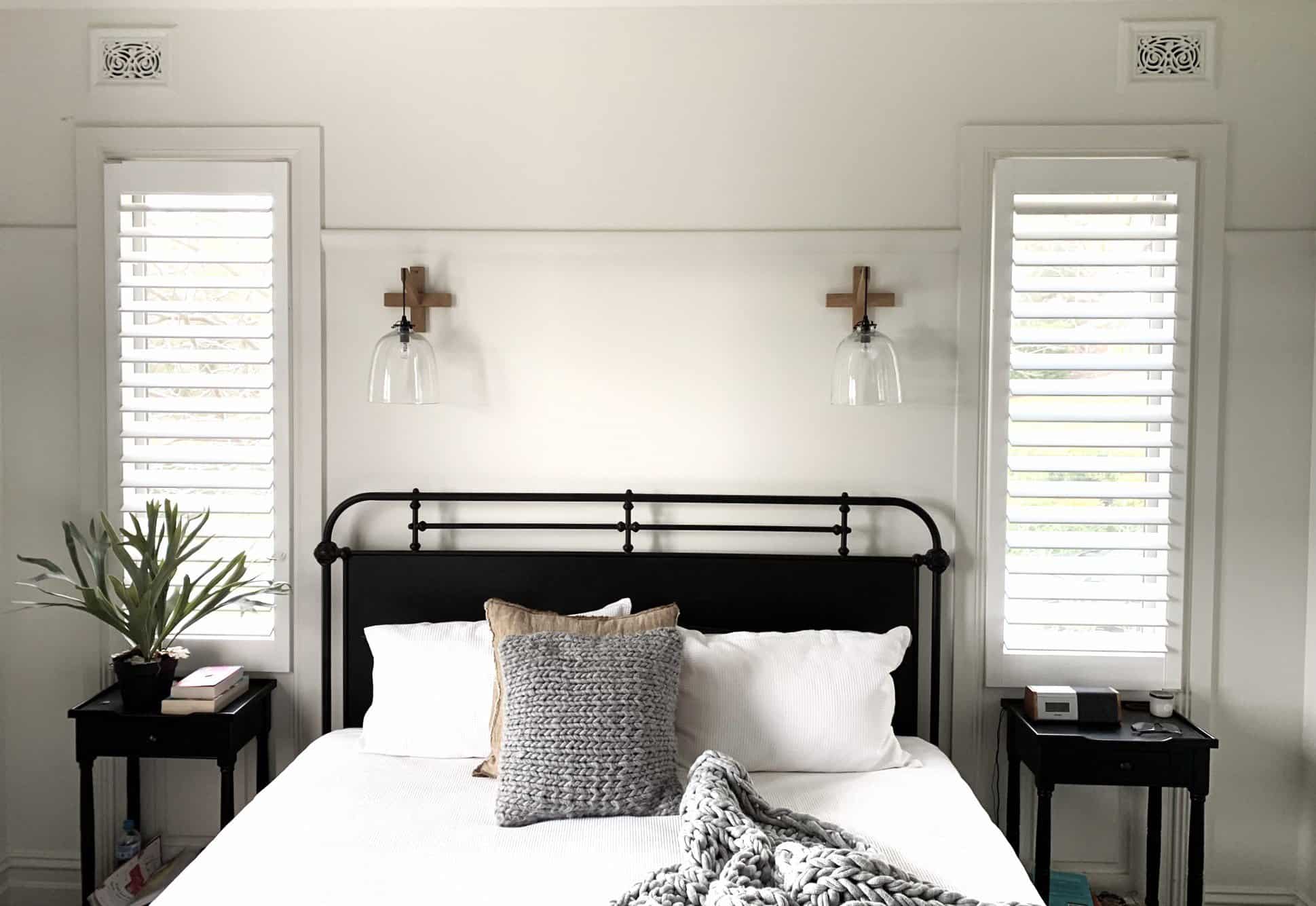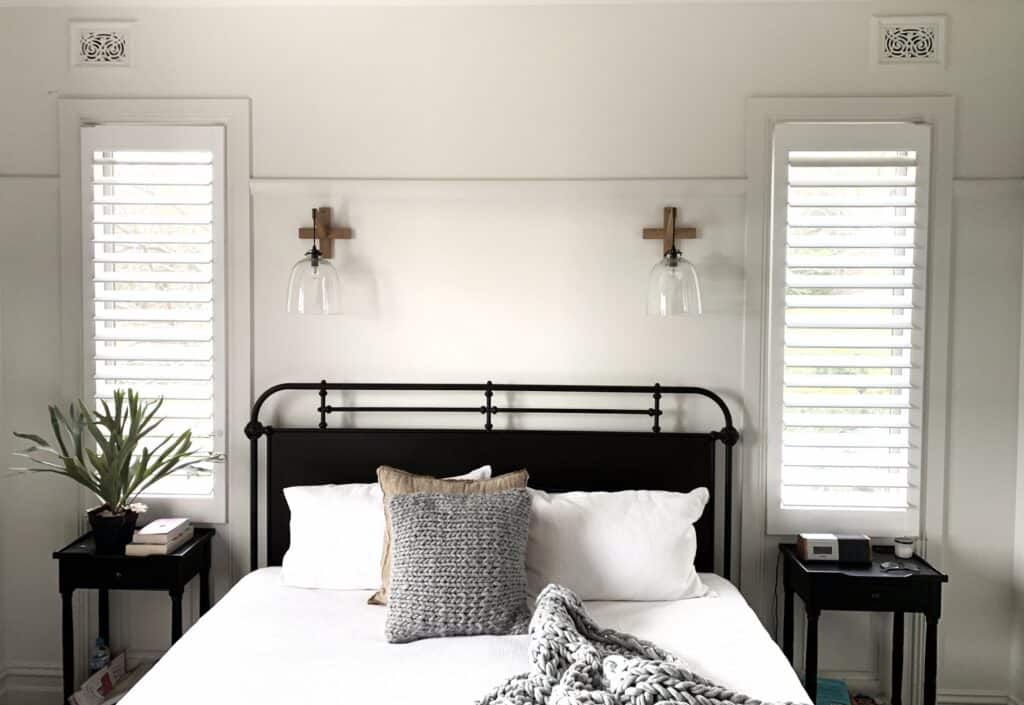 Do plantation shutters provide better light control than blinds or curtains?
Plantation shutters effectively keep out light. If you require complete darkness at night we have options for how we install your shutters to minimise the amount of light bleed. When the panels are closed and louvres tilted shut, plantation shutters will create a darker environment compared to those with closed sheer curtains and blinds. We have a product that combined with shutters will provide 100% light block.
Are plantation shutters blockout?
Many homeowners are looking for blind solutions that promote and regulate healthy sleeping patterns. Blackout fabrics and specific blackout blinds may allow some light to penetrate the room, as the light can come in from around the sides unless side tracks are also installed. Side tracks are not an attractive option for indoor blinds.
While plantation shutters will block out most of the light filtering through windows, they cannot provide complete darkness. Small streams of light will still find their way through the narrow gaps between the louvres. Light leakage can also occur around the sides of the window frames, but this can be kept to a minimum with a customised fit and expert installation. 
We can also combine them with a blackout honeycomb blind to provide absolute blackout during the day or night—a great solution for babies daytime naps, or sleep for shift workers. This will provide you with light control that will be better than most other window furnishing options, including Roman blinds and roller blinds.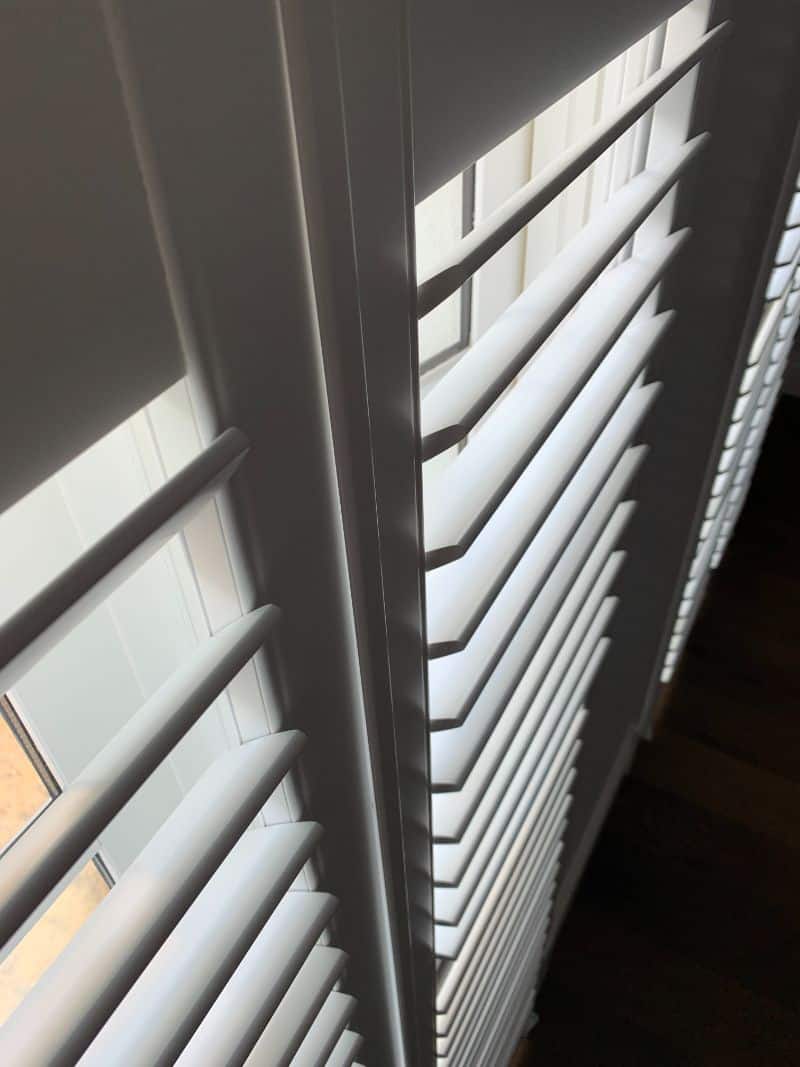 Tips to maximise light blockage
The good news is that there are a few ways to maximise light block with your plantation shutters. Try any of the four tips below, or even a combination of them, to achieve a greater level of darkness in your room:
The width of the louvres can vary. The larger the size of the louvre, the fewer are needed per panel. Fewer louvres will minimise light leakage when tilted shut–and they provide a clearer view when opened during the day!
Thick, fabricated plantation shutters that are light in colour can reflect light and increase darkness in the room. A light-coloured wood, or a white plantation shutter will work well to achieve this.
L-shaped light blocking strips, known as light blockers, can be installed on the sides of the window frames. They are sized to fit your frames perfectly so they provide maximum light blockage.
Honeycomb or cellular blinds combined with shutters can be integrated to block out as much light as possible. This combination can be made even more effective when layered with curtains.
Make the best of light control in your home with plantation shutters
Whether you want to block out light as much as possible or welcome it in without compromising your privacy, plantation shutters are an excellent solution for your windows. Get in touch with our team at SOM Blinds and find out how we can help you. We'd love to have you visit us at our showroom in Burwood, Melbourne where we can chat about your options over a cup of coffee. Call us on 03 9808 1807 today.