Tips on how to insulate windows for winter and beat the cold weather
Window coverings can play an essential role in regulating the temperature in your home. Blinds, shutters and curtains can provide a layer of insulation that helps improve the overall energy efficiency of your Melbourne home. In this article, we explore some of the best types of curtains and blinds for keeping warm in winter.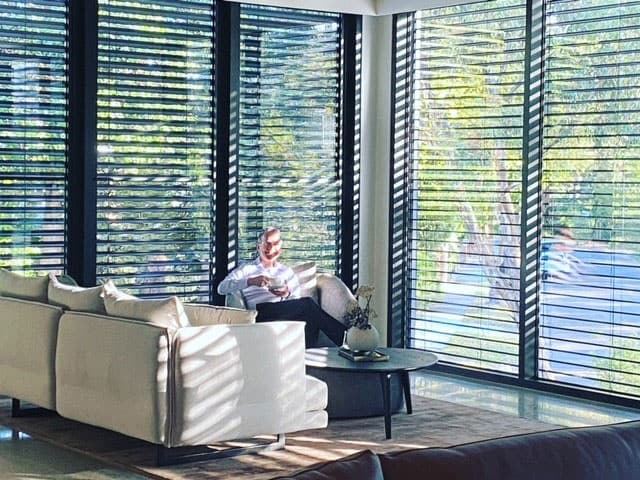 Window coverings with blockout fabrics
Blockout fabrics have excellent thermal properties. When used for your curtains and blinds, they can prevent the warmth inside from escaping, insulating your home and increasing your level of comfort during the colder months.
Here are the most popular types of window coverings that can be made with blockout fabric: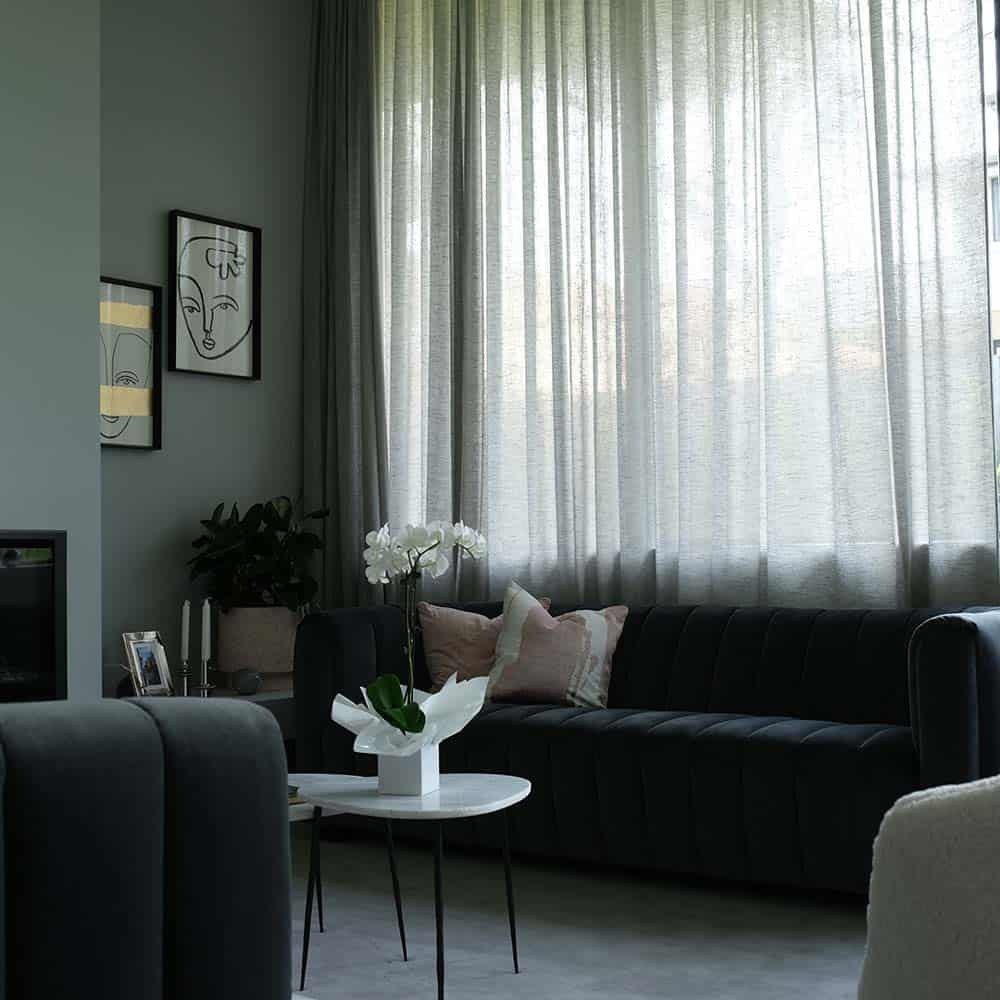 Drapes or curtains can be made from thicker or lined fabrics, including blockout fabric, which helps keep warmth inside and prevent it from escaping through your windows. Over time, less energy is needed to keep your home warm during the colder winter months.
Roller blinds are a firm favourite for Melbourne homeowners. They're versatile and can also be made from translucent and sunblock fabrics. Dual roller blinds can be fitted with two fabrics instead of one–a different fabric on each roll to maximise heat retention in winter.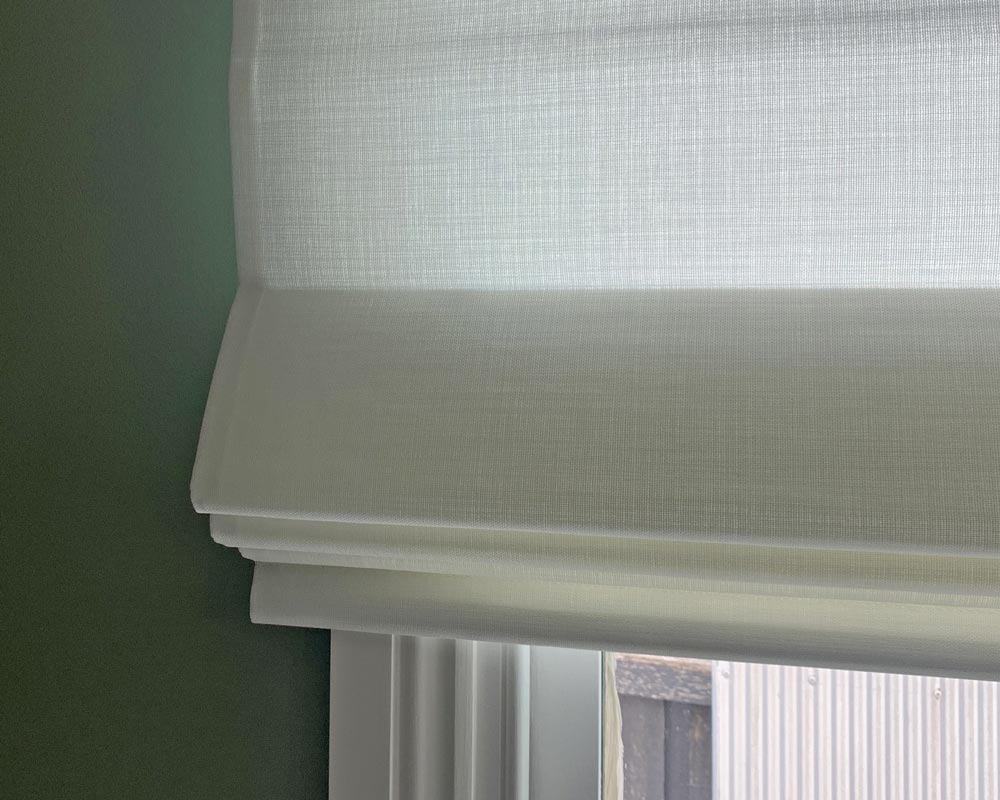 Romans are among the best thermal window coverings. They're made of large fabric panels mounted onto slats that pleat when raised.
Roman blinds
effectively trap heat indoors and are compact, ideally suited for covering large or small windows and doors. If you're thinking about large Romans, then consider motorising them as they can be heavy to operate with long cords for long drops.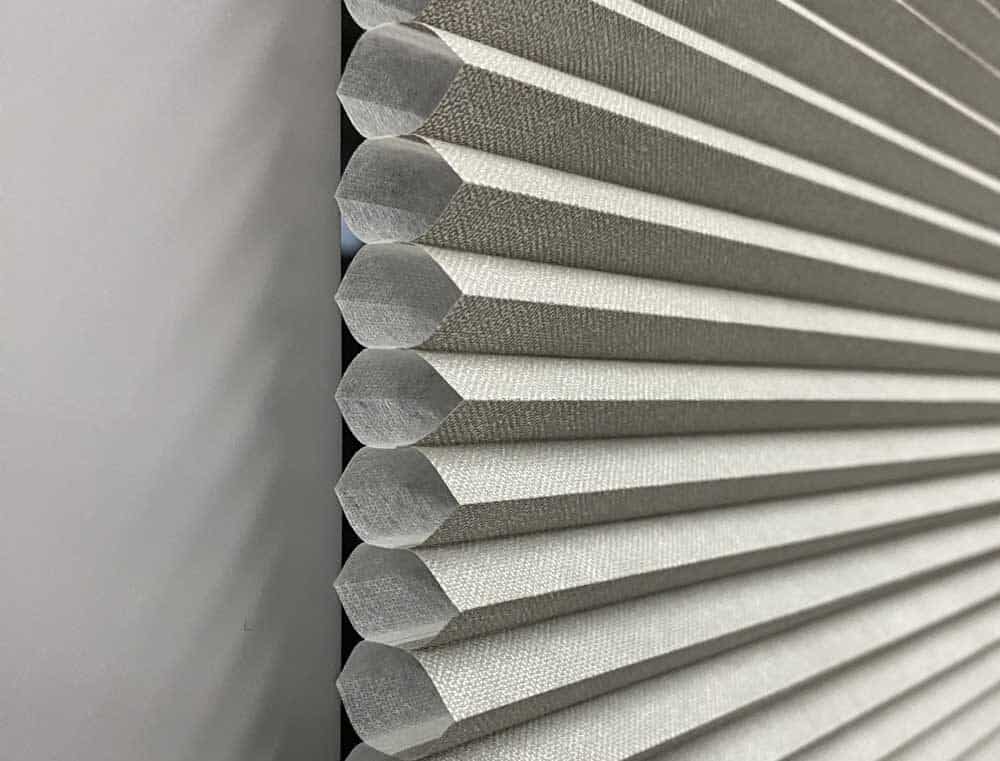 Cellular/honeycomb blinds
These blinds are made up of air pockets from two layers of pleated fabric, which expand and contract when raised or lowered. They are excellent at minimising heat loss in winter and heat gain in summer. Cellular or honeycomb shades are great at maintaining energy efficiency whilst offering homeowners varying levels of light control.
Thermal performance of shutters
Plantation shutters are not made from fabric, but rather from durable materials such as timber, aluminium or PVC. They provide an additional layer of insulation for your windows by creating a barrier between the interior and exterior, reducing heat transfer when closed. In colder months, they can help retain heat inside your home, and when it's warmer, they can help keep the heat out while still allowing cross ventilation.
Adjustable louvres can help control heat gain and loss. In winter, tilt the louvres to allow in sunlight whilst maintaining some insulation and preventing heat loss at night when they're closed.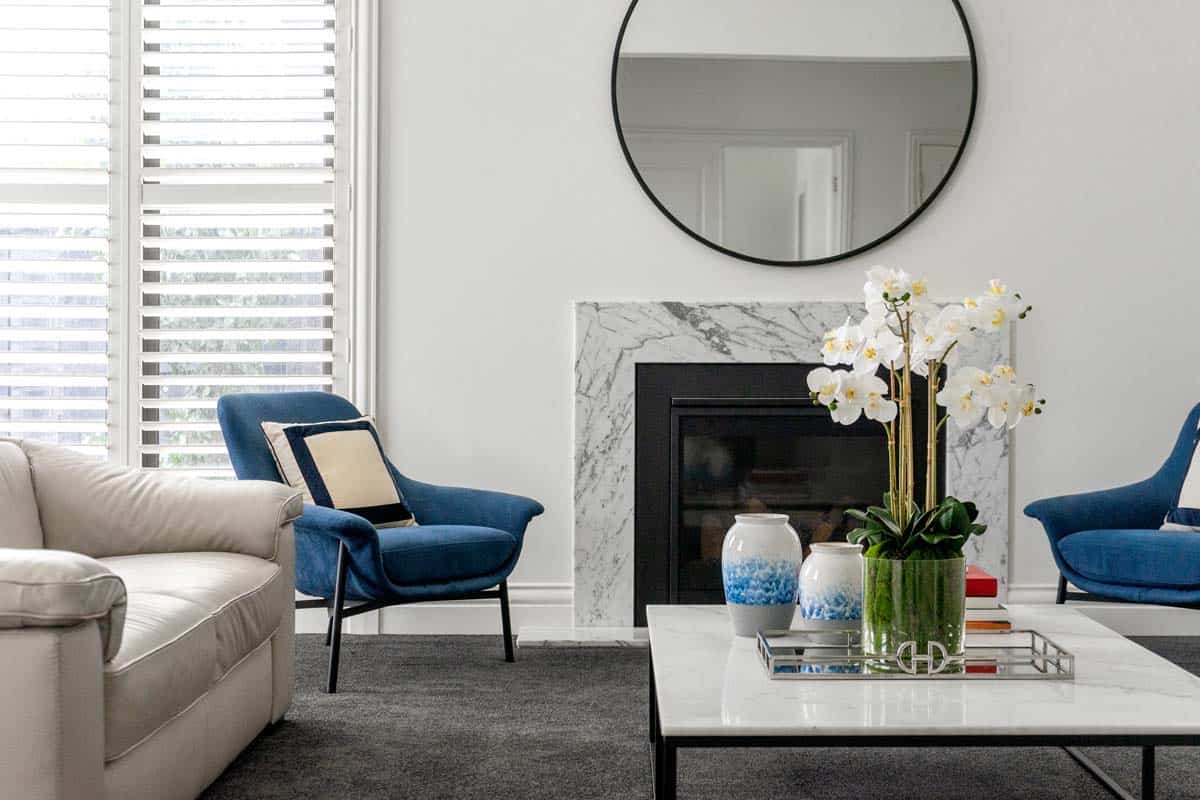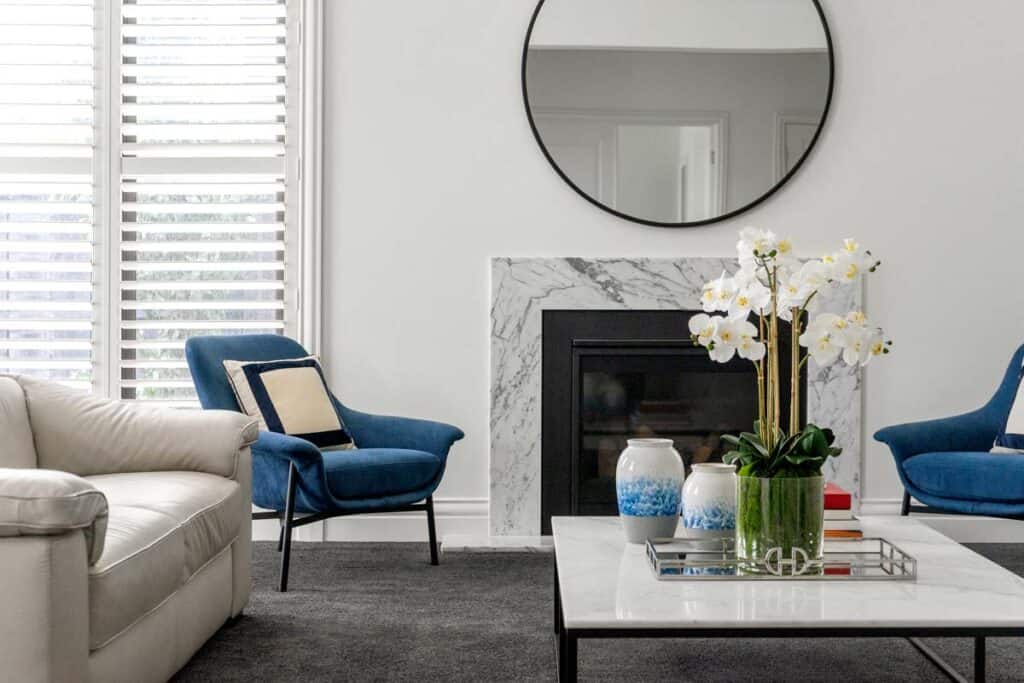 Window furnishing installation and window insulation for winter
How blinds and curtains are installed can impact insulation performance and the overall energy efficiency of your home.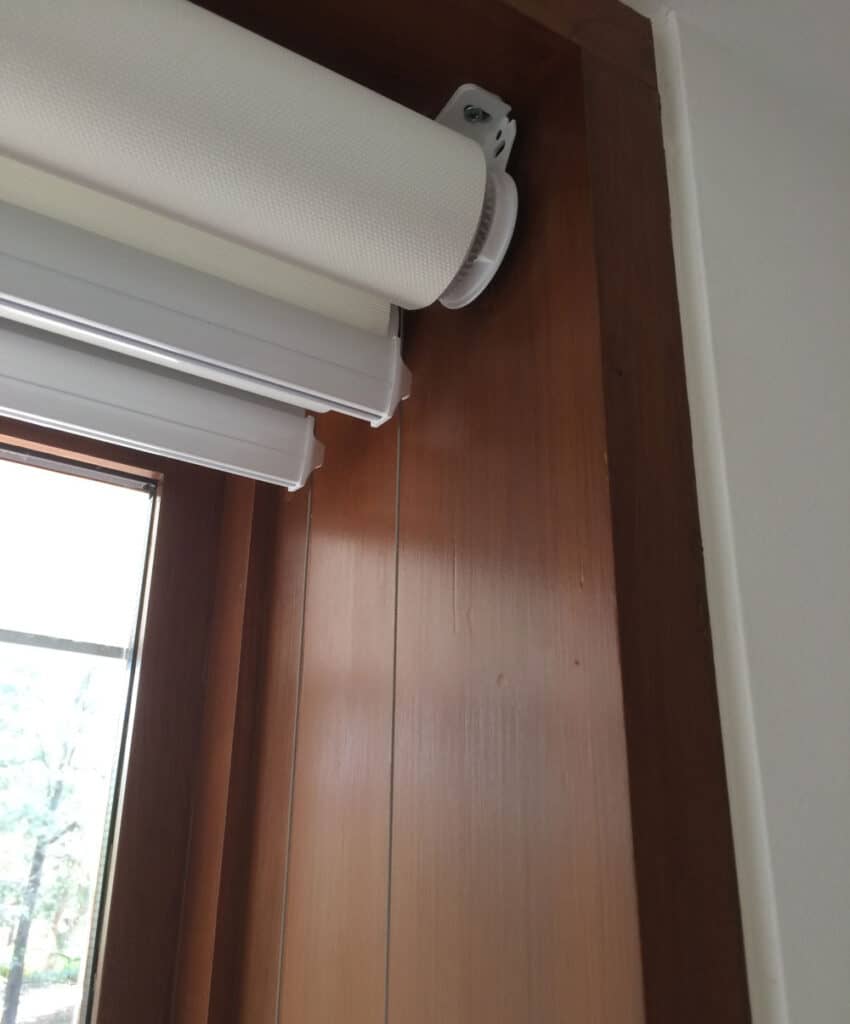 If your window coverings are recessed and sit within the window frame, the snug fit seals the gaps on the sides which help reduce heat loss. The window coverings act as a barrier by preventing cold air from entering or warm air from escaping around the curtain rod and blinds. The size or width of your window frames may affect how effective recessed fit blinds are.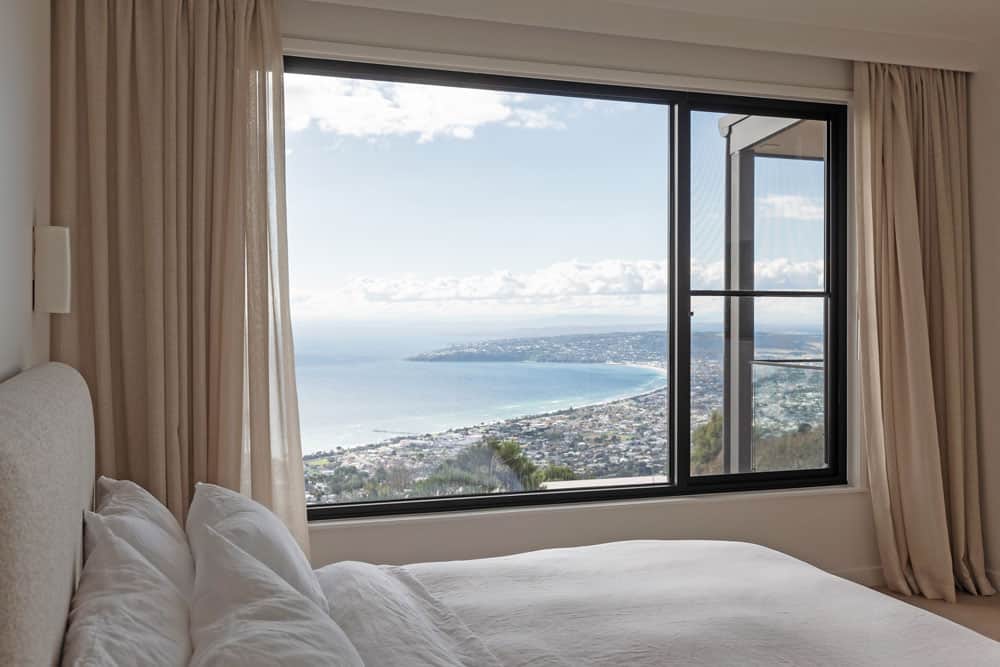 The width of your blinds or curtains is another factor to consider for insulation. When the width extends past the window, the thermal performance of your window coverings improves, and light bleed is minimised. 
Curtains that have returns, or extend beyond your window architraves at each end, help to improve insulation and light block. However, this may only sometimes be the most suitable option for some homeowners. The installation method will depend on what your goals are for your home. Remember to think about what else will be going into rooms with curtains such as joinery, furniture or even artwork on your walls as these things can impact where you want your curtains to stack.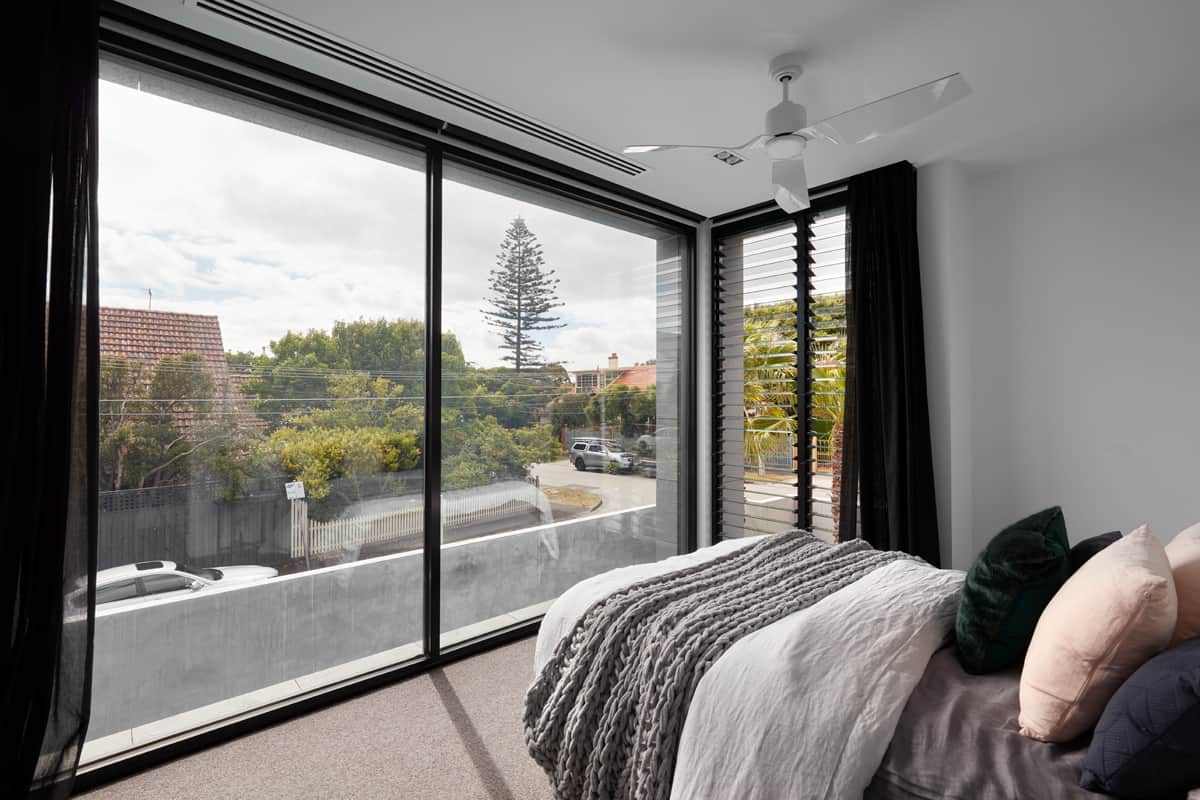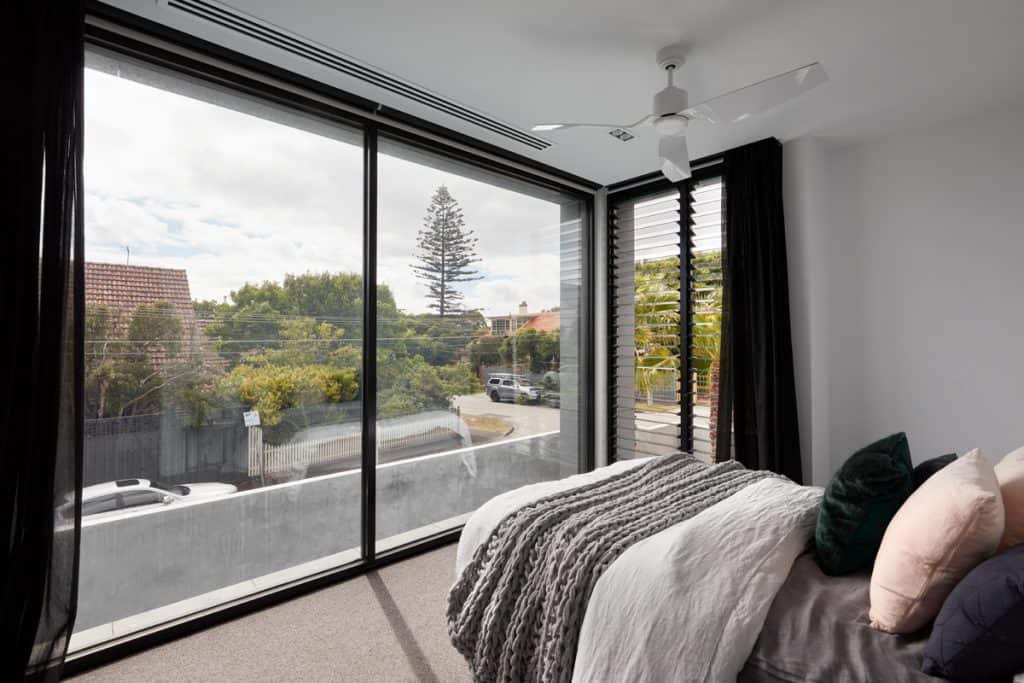 Combining curtains and blinds for double the insulation
When considering the energy efficiency of blinds vs curtains, it's easy to see how both are excellent options as window insulation for winter. When combining blinds and curtains, they offer twice the insulation and coverage for your home. So why not enjoy the best of both worlds and stay cosy with both coverings over your windows?
Blinds or shutters installed with a recessed fit, coupled with curtains made from a heavy, blockout fabric with minimal side gaps and fitted with a pelmet, can provide the greatest level of insulation for your home.
Our team of experts are more than happy to advise you on the best combinations and methods of installation, to maintain a comfortable atmosphere in your home all year round. 
Motorising blinds and curtains for increased energy-efficiency
Motorising and automating your blinds and curtains make it much easier to keep your home warmer in winter. By integrating your blinds and curtains with your home automation system, you can control them remotely, whether you're at home or not. 
For example, preset the opening and closing times of your motorised roller blinds to match the warmest and coldest times of the day, and help keep your home insulated even before returning home. When you walk through the doors, your home will be cosy and comfortable–exactly the warm welcome you can fully appreciate during winter.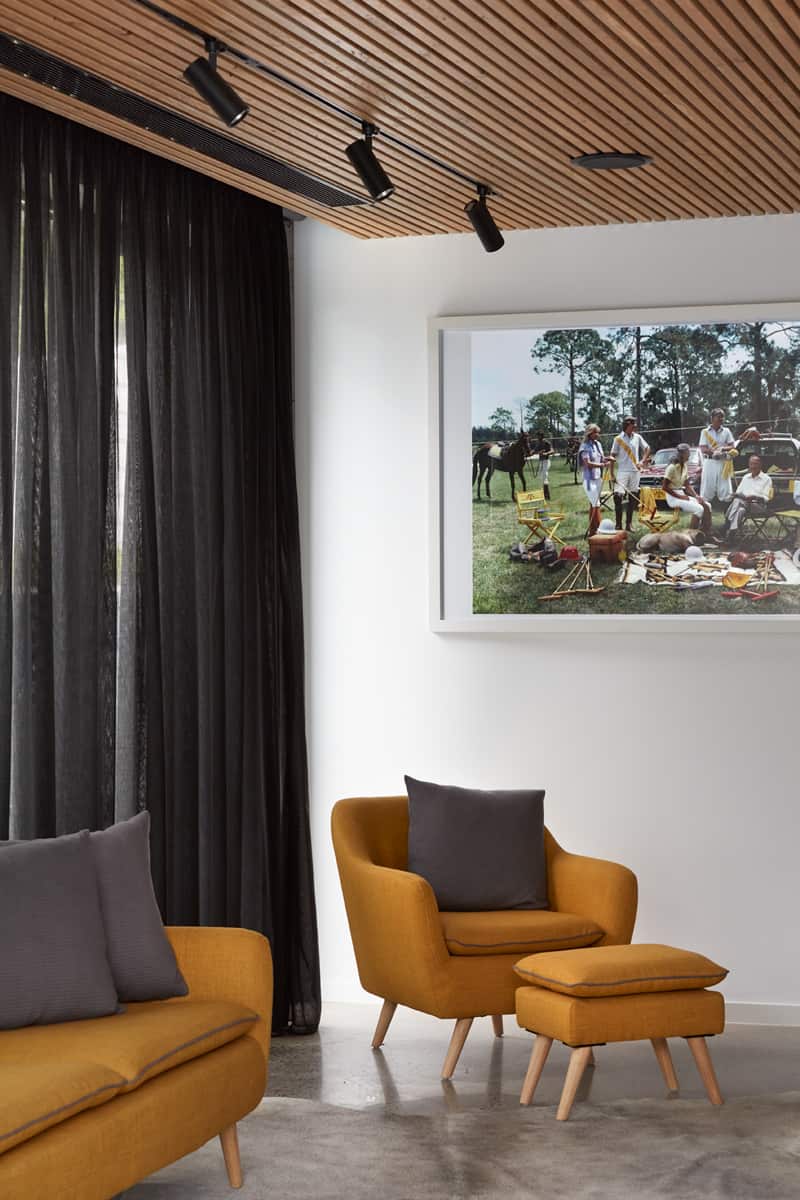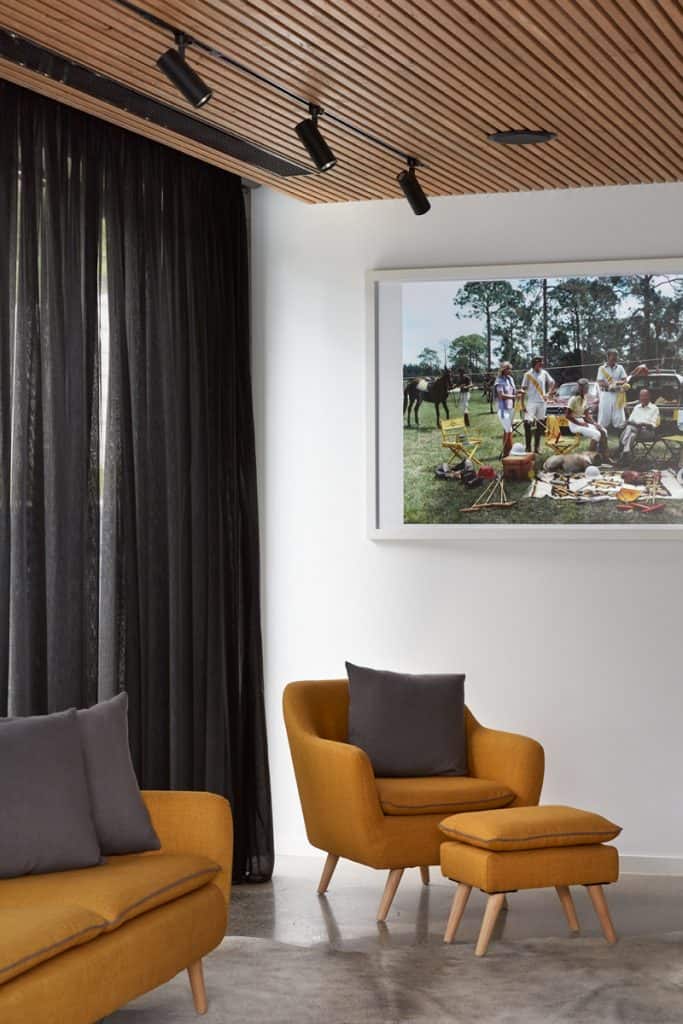 Why custom-make and professionally install your window coverings
You could choose the best quality window coverings and even the most insulating fabrics, but if they aren't manufactured and installed properly, they won't be as effective as you hoped–and you could very well spend more time and money trying to fix this in the long run. This is why having your window coverings professionally specified, measured, manufactured and fitted is so important.
Choosing a custom blind and curtain specialist with a strong reputation backed by years of experience will ensure your windows are correctly fitted with quality products and reliable after-sales service. This is where our team at SOM Blinds can meet and exceed your expectations–we have over 21 years of industry experience, including our work with builders, architects and homeowners for whole new home fit-outs and renovations in Melbourne. 
Improve your home's insulation and consult with an expert
As a custom curtain and blind specialist, SOM Blinds can provide you with a tailored approach to insulate your windows effectively, helping you to achieve a 7-star rating for your home. We invite you to visit our showroom in Burwood, where you can find hundreds of fabrics, including blockout, translucent and sunscreen, on display, along with samples of our motorised blinds, shutters, curtains, honeycombs and awnings.
Call us on 03 9808 1807 to make an appointment or request a quote online today. We look forward to helping you keep your home cosy and warm in winter–not to mention staying cool and comfortable in summer, too.